Anna Kuhn - Green Belt Project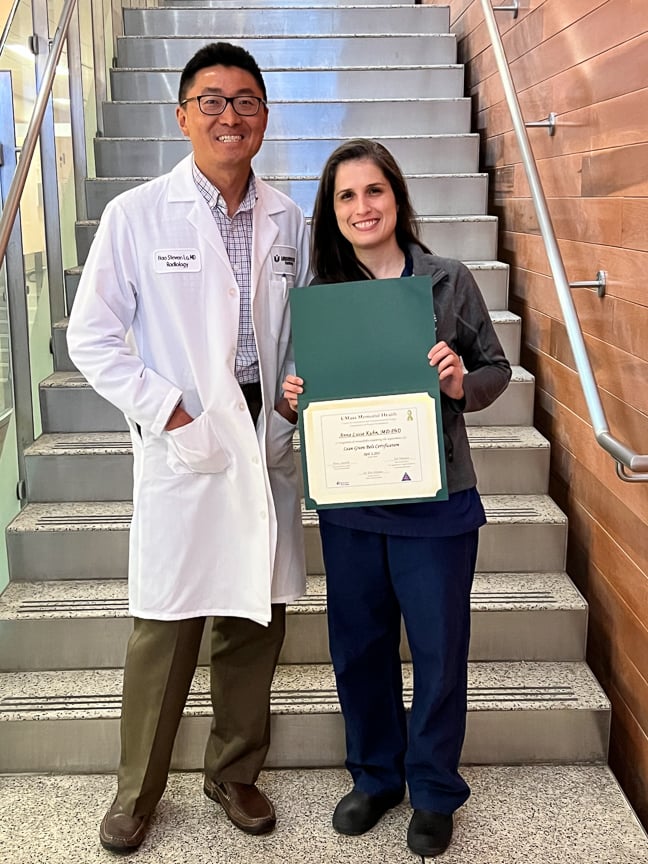 Dr. Anna Luisa Kuhn has successfully completed her Lean Six Sigma Green Belt training which consisted of 2.5 days of in person classes as well as partly leading and supporting a quality improvement project.
Under guidance of Dr. Hao Lo, her coach for this project, Anna joined the IR billing team that worked on achieving a greater consistency of billing charges submitted by IR providers for patient consults. After familiarizing herself with the billing changes at UMass, Anna started evaluating the back then "current" situation of provider billing in IR by analyzing billing charges submitted for patient consults over a 3-month period. With this information, the team held several meetings to identify the issues/challenges, propose countermeasures, and work on an implementation plan. After implementing the changes, Anna re-analyzed the billing charges and, to everyone's excitement, there was an improvement in the rate of billing charges submitted by the IR providers: median value from 37.3% increased to 50.6%!
If you are interested in learning more about Anna's project, please follow this link to innovation stations to see the complete project steps: https://umassmemorial.kainexus.com#link/i/1780360 (UMassMemorial account login required to access this link)