Manas Das Faculty Marshall for Medical School Graduation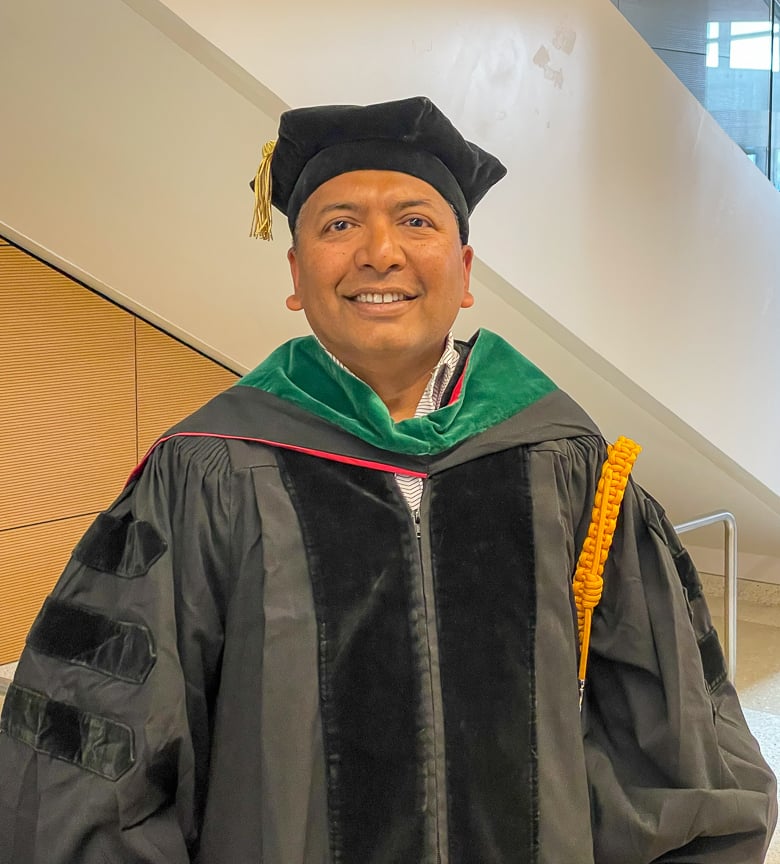 Manas Das, MD, associate professor from the division of translational anatomy and assistant dean for foundational curriculum, was honored to be a faculty marshall at the UMass Chan Medical School Graduation in June. He was surprised by the honor in the following email.
Hi Manas
I am honored to tell you that the Class of 2023 has selected YOU to be their faculty marshall at graduation and lead them into their final ceremony as medical students!
Congratulations – this is a great honor and I will say almost always goes to a clinical faculty member – so double amazing!
Congrats!
Anne
Anne Garrison, MD
Associate Dean for Student Affairs
UMass Chan Medical School
Dr. Das' reply to Dr. Garrison and radiology chair, Dr. Max Rosen.
I am humbled, honored, and speechless – I don't think I have ever received something this big
Thanks for believing in me
Manas
View full graduation ceremony video.