Letter from the Chair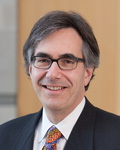 Dear All,
Welcome to our pre-graduation edition of RadNews.

This month's issues features faculty and staff awards, participation of faculty and residents at local and national meetings, a "welcome" to Jim Kelly who joins our ED Radiology division (Jim is a UMass Radiology alum!) and our good-by to Gabi Carbone. We also feature our new chief residents, Alex Pavidapha and David Radcliffe and the debut of our new "Community Radiology" resident elective at Health Alliance.
Best,
Max