Association of University Radiologists Meeting
The UMMS Radiology Department was well represented at the the Association of University Radiologists (AUR) 67th Annual Meeting in Baltimore, Maryland, April 2019. The theme for the meeting was Educating the Future. The archive for the meeting can be viewed at 2019 AUR Archive.
Dr. Carolynn DeBenedectis presented three talks titled: 1) Teaching Faculty About Diversity and Inclusion: How to Bring Along Disinterested Faculty; 2) LBTQ 101: What we should know beyond preference and pronouns; 3) Still Coming Out of the Dark: the enduring effects of imulation based communication skills training OR Radiology Residents - a 4 year follow-up.
Dr. Joelle Wazen, a second year resident, presented on Tales of Mentoring in Radiology: The experience of residents and mentors at a single academic program. Dr. Hana Haver who will be a first year Radiology resident at UMass in July and is currently an intern in Maryland, presented on Global Radiology Training in Radiology Residency Programs.
A current UMass Chan student who will be a resident with us as well as multiple other UMass Radiology faculty presented an electronic exhibit: Radiology Residency Directors Assessment of a Hands-On Radiology Sub-Internship - Alex Newbury, Carolynn DeBenedectis, Christopher Cerniglia, Aaron Harman, Hao Lo.
The #ilooklikearadiologist selfie station was created by Carolynn DeBenedectis as a cochair of the APDR diversity committee promote diversity at the conference. It was a hit this year. All the signage is to support diversity and equality in radiology. The Saint Vincent Hospital and UMMS Radiology Departments shared a table at "Unknown Film Competition".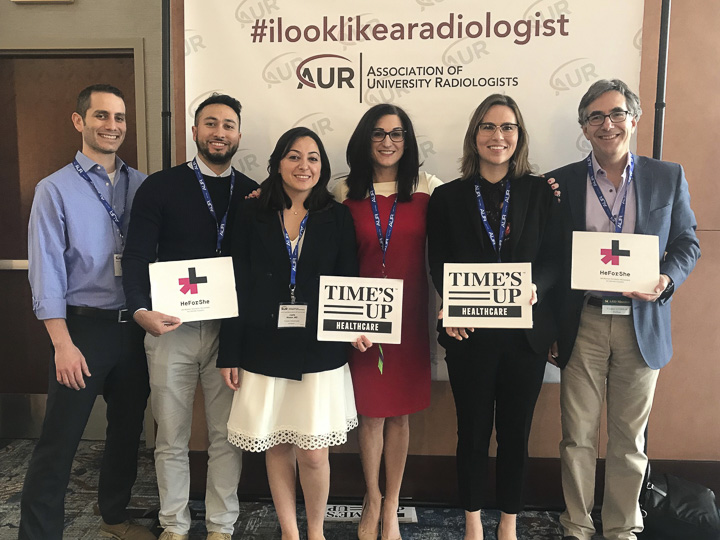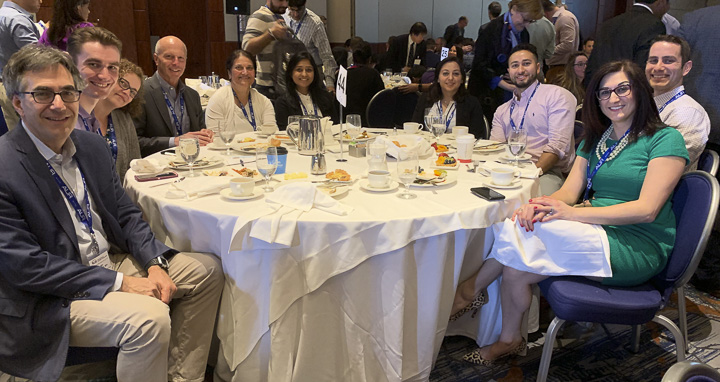 Other activities at the meeting included a Radiology Escape Room. Escapees pictured were Alex Newbury (UMass Chan student, UMass Radiology Resident - start July 2020), Joelle Wazen and Alex Pavidapha plus Drs. Nupur Verma and Tan-Lucien Mohammed from U of Florida. Max Rosen, Hao Lo and Dr. Bader (Radiology Department Chair St Vincent Hospital) at an Orioles game at Camden Yards.