12th Annual Edward Smith Lecture
The Twelfth Annual Edward Smith Lecture
LungHealth® – the BIDMC CT Lung Cancer Screening Program:
Lessons from the Present, Visions for the Future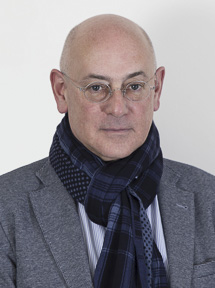 Alexander A. Bankier, MD, PhD
Professor of Radiology, Harvard Medical School
Chief, Cardiothoracic Imaging Section
Director, Functional Respiratory Imaging
Medical Director, CT Lung Cancer Screening Program LungHealth®
Radiology, Beth Israel Deaconess Medical Center
Wednesday, June 12, 2019
4:00-5:00 PM
Radiology Conference Room, S2-819
Dear Faculty, Residents, Fellows, Friends,
and Alumni,
We are delighted to welcome Dr. Alexander Bankier as the 12th Annual Edward Smith Lecturer.
Dr. Bankier is one of the world leaders in Thoracic Radiology, having served as President of the Fleischner Society, and as an author of many of the Fleischner Society's seminal guidelines, notably for lung nodule management. From 2007 to 2017 he served as the deputy editor of the journal Radiology, and has held leadership roles in a wide range of organizations including the European Society of Thoracic Imaging and The Radiologic Society of North America. Dr. Bankier is a professor of Radiology at Harvard Medical School and Section Chief of Thoracic Radiology at Beth Israel Deaconess Medical Center. Dr. Bankier has been an innovative thought leader in the design, implementation and analysis of lung screening initiatives, and the program he developed at BIDMC has been used by the American College of Radiology (ACR) as case study in how Radiology can play a proactive role in lung cancer screening.
Please join me for Dr. Bankier's Smith Lecture: LungHealth - the BIDMC CT Lung Cancer Screening Program: Lessons from the Present, Vision for the Future.
Best,
Max