Idea Recognition - Baseball Cards
The Radiology Medical Group Administrative Team was recently awarded a fruit and gift basket as the Idea of the Week. The idea submitted by Senior Administrator Randa Mowlood was for a Baseball Card introduction of new faculty to the department. The department is spread over multiple sites and hospital introductions are months late. The "Baseball Cards" have the basic stats for each new faculty member, their new division and a photograph. An avid baseball fan, Chair Max Rosen suggested the delivery method. The administrative staff gathers the stats for each new "team player" and Charlene Baron puts together the information for the final card, photograph, email and website. View New Members of the Team!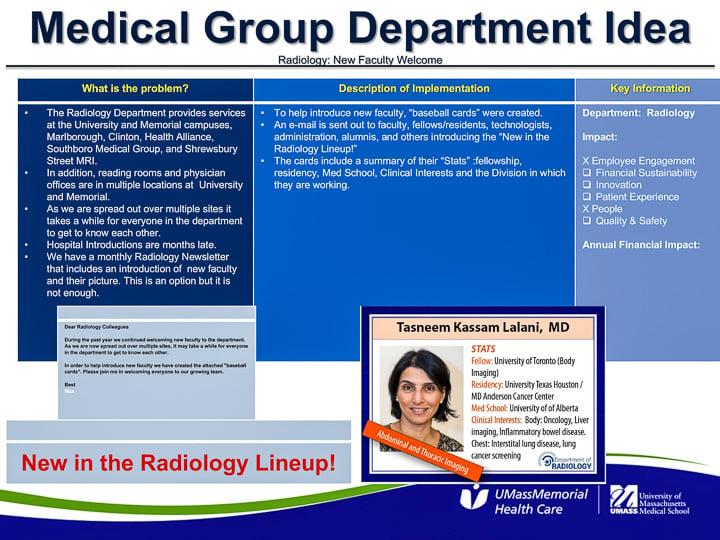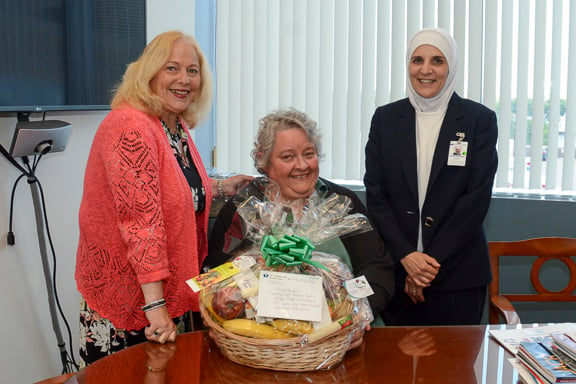 Sharon DiPadua, Charlene Baron and Randa Mowlood waiting to open fruit basket!