Dr. Girish Tyagi Praised by Pulmonologist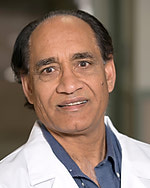 A letter to Steven Roach, President and CEO of Marlborough Hospital regarding Girish Tyagi, MD, MBA, Assistant Professor, Community Radiology:
Hi Steve-
Dr. Tyagi went above and beyond today to help stabilize an ICU patient by putting in a percutaneous cholecystostomy tube while the patient was waiting for his ERCP tomorrow. The patient was critically ill with biliary sepsis and low platelets. UMass was unable to accept the patient due to lack of ICU beds and we had to use all resources at Marlborough to care for this patient. Dr. Tyagi was instrumental in the stabilization of the patient. His help was much appreciated and I wanted you all to be aware.
Kimberly Robinson, MD
Pulmonary Disease
Critical Care Medicine
Marlborough Hospital