Core Idea of the Week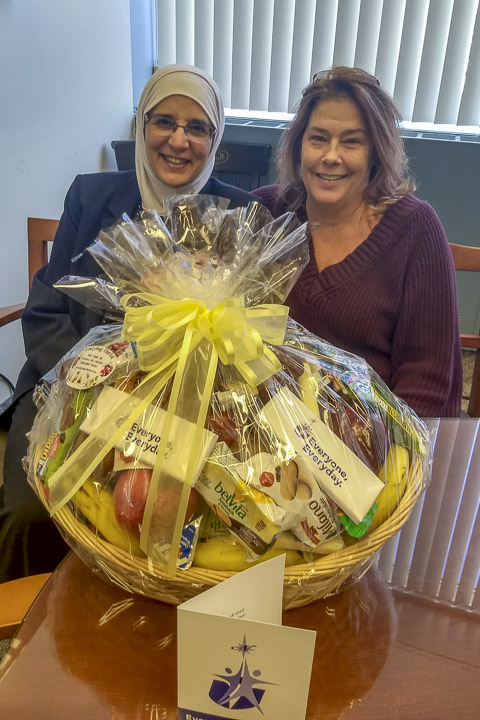 Randa Mowlood, Sharon Shay and Jessica Flint (not pictured) received a basket of fruit and goodies when their Idea was selected as Core Idea of the Week at a Medical Group Administrators' Meeting. Randa Mowlood is Senior Academic Administrator for the Department of Radiology and Jessica Flint and Sharon Shay are the physician staffing coordinators. The Core Idea of the Week is part of the "Everyone, Everyday" can make a difference program.
The Problem
The radiologists are requesting too many changes to the schedule after the schedule is published.
The Physician Staffing Coordinators are overwhelmed and barely publish the schedules 3 weeks in advance.
Radiologists are complaining that the schedules are published with little notice.
Description of Implementation
The Department Chair discussed the policy at a division chief meeting and then at a faculty meeting and the need to reinforce it.
The physician staffing coordinators were empowered to say "NO" to the radiologists who were not complying with the policy and to refer them to the Chair.
The administrator followed up with radiologists who were continuing to pressure the staff to work around the policy.
The number of changes in June were at 688 and are trending down.
The Physician Staffing Coordinators are less stressed out and are publishing the schedules 6 weeks in advance.
We will continue to reinforce the policy and track changes