Page Menu
Baystate Health, Regional Campus of UMass Chan Medical School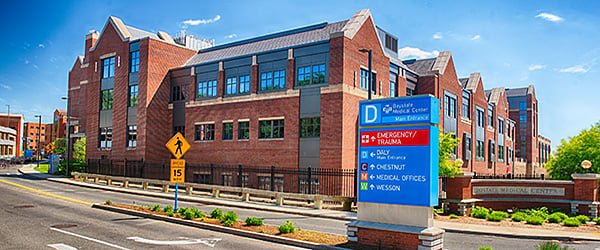 Baystate Health, headquartered in Springfield MA, is a not-for-profit, integrated healthcare system, one of the largest
in New England, serving over 800,000 people.
Academics
Education is a top priority—we've been involved in medical education for more than a century.
Research expertise focuses on strategies to improve population health, reduce health disparities, and make health care better integrated.
Our PURCH Track gets medical students out of the classroom and into the community to focus on healthcare disparities and population health.
Clinical Facilities and Services
Baystate Medical Center
- 716-bed full-service academic medical center
- Busiest ED in Massachusetts
- Level 1 trauma center (with pediatric designation)
- Tertiary care referral center
- Accredited by the Joint Commission, Magnet Hospital for Nursing Excellence, U.S. News & World Report #3 hospital in Massachusetts
Baystate Children's Hospital
- Accredited, full-service children's hospital
- Region's only neonatal and pediatric ICU
Community hospitals in Greenfield, Palmer, and Westfield, and three health centers in Springfield
Comprehensive regional laboratory, imaging, and diagnostic services
Large network of urban and rural primary care and specialty services
Featured Services
D'Amour Cancer Center and Sadowsky Center for Children
Davis Family Heart and Vascular Center
Comprehensive women's services, such as midwifery, high risk pregnancy, and fertility treatment
Children's Specialty Center provides expert care for diabetes, pediatric rheumatology, pediatric cardiology and more
Surgical specialties, such as orthopedics, neurosurgery, trauma, bariatric, kidney transplant, minimally invasive and robotic surgery
Learn more about Baystate Health at https://www.baystatehealth.org/education-research/education/umms-baystate-campus