Page Menu
Welcome to the Office of Undergraduate Medical Education (OUME) website. These linked pages describe our role in advancing education, community and scholarship for the students and faculty of UMass Medical School. Our programs cover a wide range of curricular activities from design and management to educational seed grants, structured extracurricular experiences locally or oversees, and support of research opportunities. The OUME works in collaboration with a broad range of partners on campus and throughout the community to provide a comprehensive array of resources and expertise in support of teaching and learning.
We hope that you will follow up this virtual tour with a visit to our offices to meet the OUME Team! Please feel free to contact us with any questions; we look forward to working with you.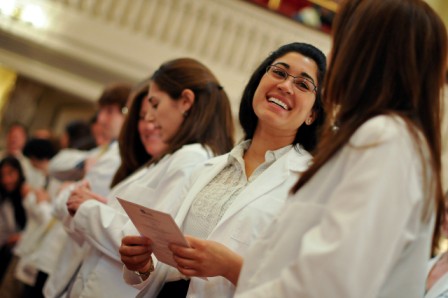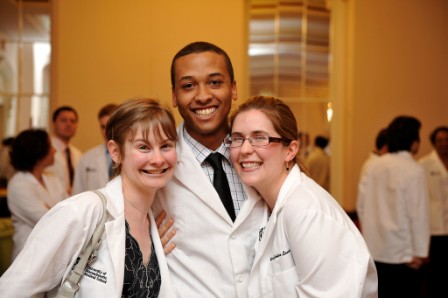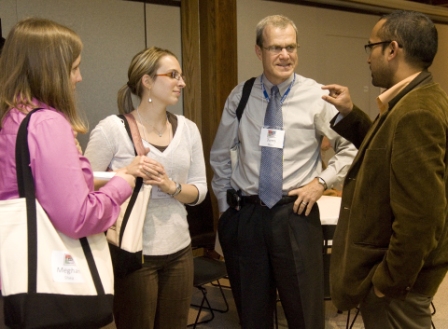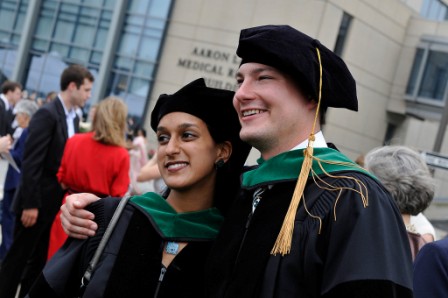 Medical Education Grants
The Society of Directors of Research in Medical Education (SDRME) is issuing a call for research review paper proposals. Specifically, SDRME is interested in supporting the writing of review/synthesis papers that make a substantial contribution to advancing practice, theory, or research in medical education. Papers are expected to be completed within two years from the time grant monies are received. The grant will award up to $4000 in total to the primary author. Proposal due September 3, 2019. Learn more.
Northeast Group on Educational Affairs (NEGEA) provides funding for new Medical Education Scholarship Research and Evaluation (MESRE) projects for a two-year period and is especially interested in collaborations across institutions or sections (UME, GME, CPD), Application due September 27, 2019. Learn more.

Medical Education Resources
Interested in publishing your educational activities? Ask me about publishing in MedEdPORTAL:
MedEdPORTAL is the peer reviewed and open-access online, AAMC Journal of Teaching and Learning that is now part of MedLine. Contact Gail March Cohen, PhD, Faculty Mentor for MedEdPORTAL, about your educational resource and she will assist you in preparing a proposal for submission.
AMEE MedEdPublish:
This updated version of MedEdPublish is an online journal that is open access, post-publication, peer reviewed journal for medical and healthcare professions education. Healthcare professionals in education can demonstrate their scholarship by contributing papers or reviewing publications.
From Medical Education Research and Development:
The newest edition of the Annotated Bibliography of Journals for Educational Scholarship is now available on the MESRE homepage under news and updates as well as on the resources page. We welcome any suggestions to the guide as we try to capture all of the relevant journals and repositories. If you would like to suggest additions or changes, please contact andrea.berry@ucf.edu.
In addition to the bibliography, Sheila Green from Texas A&M created a companion document "Quality Indicators for Journals of Medical Education Scholarship". This document is available at https://oaktrust.library.tamu.edu/handle/1969.1/165231.2