Page Menu
Psychology Internship

Doctoral Internship in Clinical Psychology
An APA-accredited doctoral internship in Clinical Psychology
Deadline for submitting an internship application:
Wednesday, November 1st, 2023, at 11:59pm
Contact Information:
Jeffrey Burl, PhD
Director of the UMass Chan/WRCH Psychology Internship
Assistant Professor of Psychiatry, University of Massachusetts Chan Medical School
Designated Forensic Psychologist, Worcester Recovery Center and Hospital
Internship Resources
To apply, complete online application at appic.org
Accreditation Questions
Questions related to the program's accredited status should be directed to:
Commission on Accreditation Office of Program Consultation and Accreditation
American Psychological Association
750 First Street, NE
Washington, DC 20002-4242
Phone: 202-336-5979
Email: apaacred@apa.org

Welcome to the University of Massachusetts Chan Medical School Worcester Recovery Center and Hospital
Internship in Clinical Psychology
The University of Massachusetts Chan Medical School (UMass Chan) / Worcester Recovery Center and Hospital (WRCH) clinical psychology internship is one of the oldest continually offered internship sites in the United States. The internship program was founded under the scientist-practitioner model developed by Dr. David Shakow at Worcester State Hospital, and we celebrated our 100th year in 2022.
Our mission is to provide training experiences across a broad range of ages, ethnic backgrounds, types of psychopathology, clinical settings, and types of assessment and intervention approaches to prepare interns to function professionally in a variety of public sector contexts. Our allegiance is to the notion that any comprehensive view of human behavior must include assessment of functioning at different levels of organization. Thus, understanding one person involves the integration of that individual's thoughts, feelings, and behavioral interactions in a variety of interpersonal and group structures, cultural contexts, and ethnic origins.
The program offers three full-time funded internship positions which carry a stipend of $31,200 per year. We have two tracks, both of which emphasize clinical experiences with individuals with severe mental illness in public sector settings. Two of the positions are in the General track and one position is in the Forensic Evaluation track, and further information about both tracks can be found in the Internship brochure. The program is a member of the Association of Psychology Postdoctoral and Internship Centers (APPIC).
Internship Details
Setting
The University of Massachusetts Chan Medical School (UMass Chan) campus consists of the University of Massachusetts Chan Medical School and the UMass Memorial Health Care teaching hospital, community clinics, and outpatient services. Various outpatient internship rotations are available at UMass Chan. About forty doctoral-level psychologists are on the UMass Chan faculty, many of whom have a role in the training program.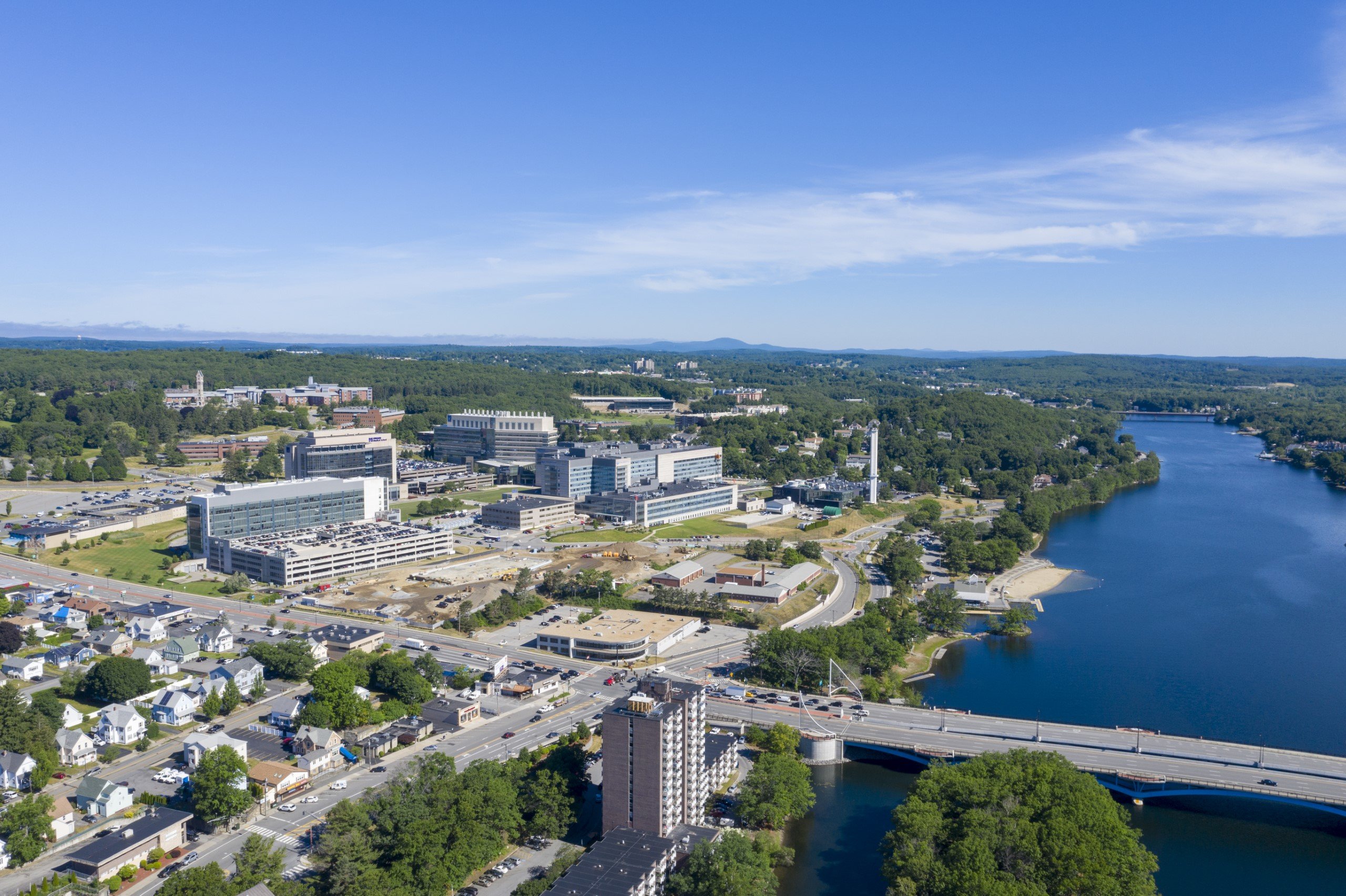 Worcester Recovery Center and Hospital (WRCH) is located on the site of a developing health and research biotechnology park. Formerly named Worcester State Hospital, the current census is dramatically lower than the 2,800 patients served in the 1950's and represents a wide cross section of severe and persistent mental disorders. Between 50 and 70% of this population has a co-occurring substance use disorder and significant medical co-morbidities. In addition to the adult admission and continuing care psychiatric units, the hospital has an adolescent long-term treatment unit. A forensic service (composed of evaluators from UMass and the Department of Mental Health) provides forensic evaluation services to the hospital.
Structure of the Internship
Each intern engages in training activities in three areas throughout the year:
Inpatient assessment and treatment,
Outpatient assessment and treatment, and
Supervision, seminars, consultation, and research.
Our program is particularly attentive to individual differences in training needs. Under the guidance of the Director, a diversity of opportunities and resources is available for the interns to utilize in developing a training program in keeping with their unique interests and professional goals. While some experiences are required of all interns, our philosophy of flexibility dictates that the individual needs, interests, and professional goals of each intern must be considered in determining supervised activities throughout the year. Through the development of an individualized learning contract at the beginning of the training year, each intern will select rotations that reflect and include the Profession-wide competencies of internship training at UMass Chan Medical School and Worcester Recovery Center and Hospital.
Research
Although research is not a required activity, interns are encouraged to continue their own research or to participate in ongoing research in the Worcester area. We also usually have one to two rotations in which interns can gain research experience, and past interns have co-authored manuscripts with internship supervisors.
Core Didactics
Interns have an extensive series of seminars. Major topics include: assessment with particular emphasis on interviewing, neuropsychology, and forensic evaluation; culturally competency treatment and assessment; professional development; psychopathology and psychopharmacology; and psychological treatment modalities. The seminar series also includes sessions on empirically based treatment interventions, psychosocial rehabilitation, and the importance of integration of ethnic diversity in assessment. Every Tuesday, didactics are held throughout the year to provide an opportunity to cover these assessment and intervention topics in some detail. Interns are also welcome to attend weekly UMass Chan Grand Rounds on a variety of mental health topics, which are held at the Medical School, as well as other regular seminars and workshops (e.g., biweekly UMass Law and Psychiatry Seminars; monthly WRCH Grand Rounds).
All trainees are involved in the following didactic and training activities:
Core Training Seminars: Weekly seminar offering didactics in diversity, consultation, supervision, intervention, assessment, and ethics.

Diversity, Equity, Inclusion, and Belonging (DEIB) emphasis: Our core seminars integrate a variety of diverse speakers, including individuals with lived experience expertise, and emphasizing multicultural competency throughout all topics.
Social Justice Advocacy Project: Monthly project in which interns will collaborate closely with a local nonporofit organization to develop a Needs Assessment, which is then presented to their Board of Directors.
Cultural Humility Process and Practice Group: Monthly group utlized to process and practice cultural humility in the context of working with various patients, clients, and stakeholders during the internship year.

Professional Development Seminar Series: Monthly seminar regarding issues like pathways to various careers, negotiating wages, and barriers for women in psychology.

Self-Care Series: Our professional development series includes a strong self-care component to more comprehensively and intentionally encourage career-long engagement in professional self-care.
Mentoring opportunities with the local community.
Supervision
All interns receive both individual and group supervision throughout the year. In addition to weekly group supervision experiences, our program offers at least one hour of individual clinical supervision for every 16 hours of work, but interns frequently receive an even greater amount supervision. In general, interns will typically have one primary supervisor for each rotation and often a secondary supervisor, resulting in a wide range of supervision experiences by the conclusion of the training year. Supervision is provided by licensed doctoral psychologists and post-doctural clinicians.
Diversity Statement
We are making diversity, equity, inclusion and belonging essential components of the missions of UMass Chan Medical School and UMass Memorial Health to advance the health and wellness of our diverse communities throughout Massachusetts and across the world by leading and innovating in education, research, health care delivery and public service.
An important part of preparing tomorrow's physicians, nurses, and scientists to provide care, cure diseases and, indeed, change the world is to help them learn and grow as active members of a multicultural society. We do this in part by strengthening the cultural competence and empathy of our faculty, staff, students, and caregivers; by committing to an inclusive and welcoming campus where all may thrive; and by fostering an environment where everything we do is strengthened by the richness of understanding that comes from a truly diverse and inclusive environment.
As part of our commitment to diversity, the University of Massachusetts Chan Medical School seeks to attract and educate students, and trainees who will make the population of health care professionals representative of the national population. We are, therefore, committed to the full and meaningful inclusion of qualified students, trainees, and employees with disabilities.
Discrimination and Bias:
Bias incident – any hurtful, discriminatory or harassing act that targets individuals or groups based on perceived or actual identity. To be considered a bias incident, the act is not required to be a crime under any federal, state or local statutes, nor does it have to violate university policy.Discrimination – is defined by federal and/or state statutes to include unfavorable or unfair treatment of a person or class of persons with membership in a protected class. If you experience discrimination or bias while a learner at UMass Chan Medical School, incidents can be reported to: https://cm.maxient.com/reportingform.php?UMassMed&layout_id=15
Land Acknowledgment Statement:
To recognize the land is an expression of gratitude and appreciation to those whose territory we reside or build learning communities on, and a way of honoring the Indigenous people who have been living and working on the land from time immemorial. University of Massachusetts Chan Medical School is a community of learners situated within a network of historical and contemporary relationships with Native American tribes, communities, parents, students, and alumni. Worcester Recovery Center and the University of Massachusetts Chan Medical School campus sits on the ancestral lands of the Nipmuc people. Recognized in 1976 by the Commonwealth of Massachusetts, the Nipmuc Nation, like all the indigenous tribes of the United States, has dealt with the history and trauma of their lands taken through violence and their personhood denied for generations. The nation was once concentrated on a three-acre plot in Grafton, but the last person to live on that reservation died in 2006. Today, many Nipmuc live and work throughout Central Massachusetts.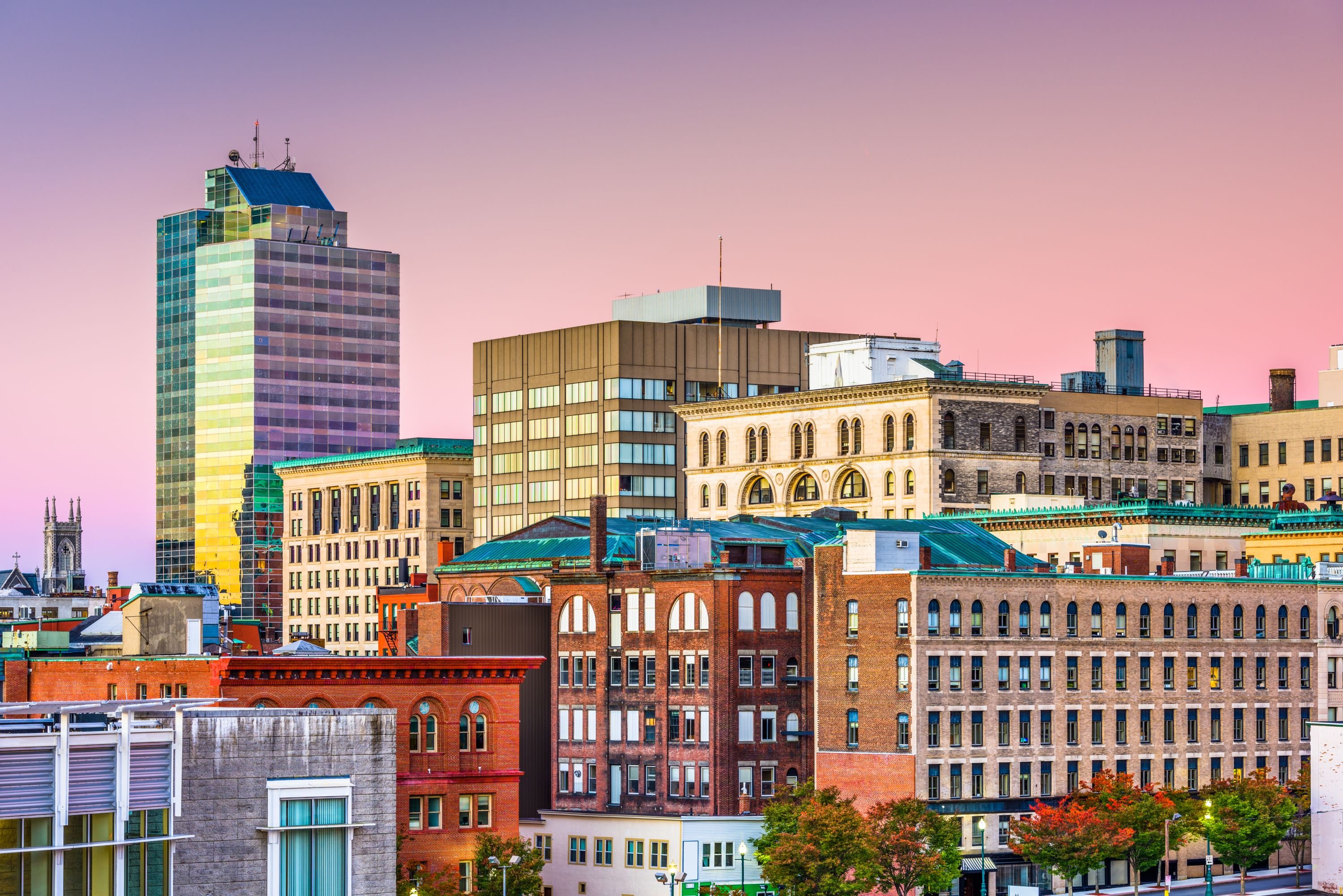 How to Apply
Qualifications for Prospective Applicants
The UMass Chan/WRCH Clinical Psychology Internship adheres to the selection policies and procedures as outlined in the APPIC Match Policies. This internship site agrees to abide by the APPIC policy that no person at this training facility will solicit, accept or use any ranking-related information from any intern applicant.
In order to be considered as a prospective candidate, all applicants must:
Submit the required APPIC Online Application by 11:59 p.m. EST on Wednesday, November 1, 2023, including:

Clearly identify or list your UMass Chan/WRCH internship rotations of interest in the cover letter accompanying your application. Interns are not obligated to select these rotations if they match to our program, but this information is helpful when scheduling interviews as we can then match applicants with relevant supervisors.
Graduate transcripts
Curriculum Vitae
Three letters of reference

Clearly identify or list your UMass Chan/WRCH internship rotations of interest. Interns are not obligated to select these rotations if they match to our program, but this information is helpful when scheduling interview as we can then match applicants with relative supervisors.
Application Timeline
11:59 p.m. EST November 1, 2023: Deadline for receipt of completed applications
December 15, 2023: Notification of invitations for interviews. Applicants to be interviewed will be contacted by phone to arrange an interview date. Note: interviews will be held virtually for the 2023-2024 training year. (No in-person interviews will be scheduled.)
Interview Dates:

TBD
Typically, we interview eight applicants on each day with a total applicant pool of thirty-two interviewees. Each interviewee will have individual interviews with the Training Director, Assistant Directors, and two to four other supervisors. Interviewees will also be able to meet the current interns in a non-evaluative session to ask questions and gain an intern perspective of the internship. The interns are not part of the Selection Committee and their feedback about applicants is not solicited by the Selection Committee.
On the day of your interview, please plan to be available from 8:30 a.m. to approximately 3:30 p.m. EST
Students that match with UMass Chan/WRCH for the 2024-2025 internship year will begin their internship on July 1, 2024 with a completion date of June 30, 2025.
Additional important information for 2024-2025 cohort applicants: As of August 10, 2021, all faculty and staff employees of UMass Chan Medical School must be fully vaccinated against COVID-19 as a condition of employment; this applies to psychology interns, who are considered UMass employees. (Employees of WRCH are also required to be fully vaccinated.) UMass allows certain exemptions for individuals with approved medical or religious accommodations. If you have questions or would like to learn more about this policy, please contact the UMass-WRCH Director of Intern Training.