National Radiology Technologist Week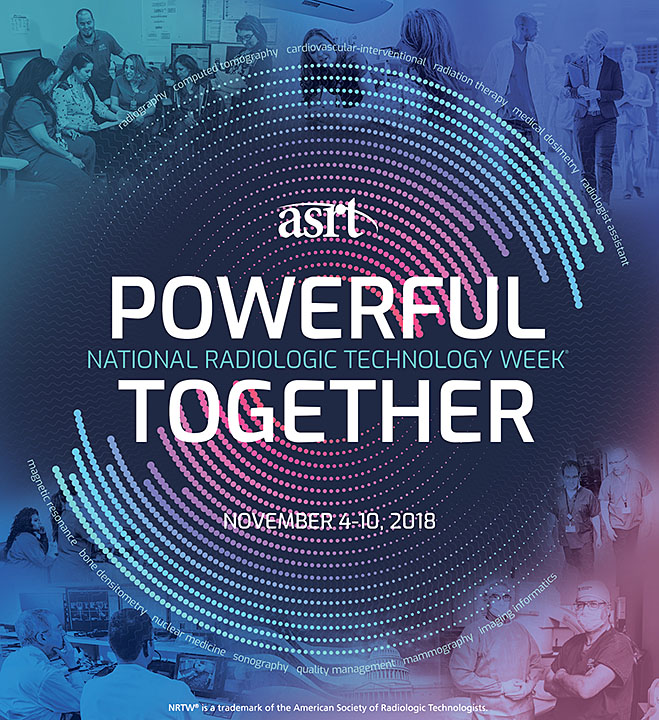 National Radiologic Technology Week was celebrated November 4-10, 2018! The week-long celebration calls attention to the important role medical imaging and radiation therapy professionals play in patient care and health care safety.
In honor of the week, UMMMC Radiology Leadership hosted events at different sites.
Memorial Campus
Marcia Amaral reported that they had a terrific Rad Tech week this year at Memorial, celebrated by the entire department with a lot of tech participation. "The week was AWESOME! A big thank you to Wendy and Kara for making the candy games! A big thank you to the anonymous person for the delicious egg rolls! A big thank you to Moe I for the Roccos Doughnuts! A big thank you to Marcia for her delicious lunch! A big thank you to the Students who sold the raffle tickets this week! We raised 350.00 for the Hurricane Fund!!! You all are so great, I am so honored to work with you all!"
The events for RAD TECH WEEK at Memorial included a Scratch Ticket Raffle in the Café at 11am starting on Monday all proceeds to the Red Cross - Hurricane fund. Other events during the week included:
Monday- Chili cook off
Tuesday- Cookie swap- LETS TRADE COOKIES, Coffee and Cookies for our patients 😊
Wednesday- Breakfast from the LEADS
Thursday – Order lunch from The eggroll lady
Friday – Italian Lunch for the Dept. catered by Marcia, Ice Cream Sundae Social
University Campus
A seminar series with free CEUs for everyone, was hosted at the University Campus on Saturday, November 17. Talks included: "Meeting the Clinical Needs of Patients with Cognitive Issues in Radiology" presented by Pam Reidy, MA, VDT; "Shark Tank Idea" from Liz Tollkuci from the Hahnemann Campus; and a "Refresher Course on Radiation Protection: What You May Have Forgotten", presented by Kevin Reynolds. Breakfast and lunch were also included with the event. View the flyer.