Page Menu
Welcome to HR Direct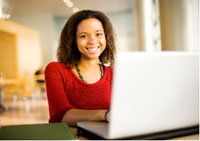 Click the button below
to access HR Direct

IMPORTANT - HR Direct System Upgrade Now Live 10/10/17
UMMS has upgraded its HR Direct PeopleSoft application. The Upgrade has a new navigation design that will better the user functionality. Below are training resources for the new upgrade. Also, please note that you will need to clear your cache before you access HR Direct with the new upgrade. You may access this easy step by step guide on how to clear your cache, How to Clear Cache in Every Major Browser.
More Helpful Tips for Clearing Cache in Your Browser:
HR Direct Upgrade Training Resources
The following browsers are supported in the HR Direct Upgrade:

To view the other training resources for the new upgrade, click here.
About HR Direct
HR Direct is the self-service application available to all UMASS Medical School employees to manage their human resource and payroll information. For more information about HR Direct, click here.
The HR Direct Multi-Factor Authentication (MFA) is required for UMMS. Self Service for W2 and Direct Deposit access is now enabled with MFA registration. Therefore, please make your Direct Deposit type changes online versus sending the forms.
Employee Self Service (ESS) allows employees to:
View and Print your Paycheck on-line
Update your Personal Information
Update your Emergency Contacts

Update/Change Direct Deposit info
Update Federal (W4) and Massachusetts Tax (M4) withholding
View and Print W-2 information
Update/Change timesheet if department is using this method of time reporting
Manager Self Service (MSS) allows managers to:
Job Aids:
We have several Job Aids to provide additional support for you.