New Grants
Prince Tiwari, PhD
A postdoctoral fellowship from American Heart Association for $71,562 was awarded to Prince Tiwari, PhD, postdoctoral fellow in the Roger Craig Lab. The title of the grant is Cryo-EM structure of the inhibited form of cardiac myosin and its relation to hypertrophic cardiomyopathy. The proposal focuses on a genetic cardiovascular disorder called inherited hypertrophic cardiomyopathy (HCM) which affects 1 in 500 people. HCM is characterized by hypercontractility and abnormal thickening of the left ventricular walls. Many cases of HCM are caused by mutations in myosin, the motor protein that powers cardiac contraction. These mutations are thought to disrupt intramolecular interactions in myosin, leading to the hypercontractile phenotype. There is an urgent need for therapeutic approaches to the disease but before that we need to fully understand the underlying molecular basis. Dr. Tiwari states "my project will take advantage of our state-of-the-art cryo-EM facility at UMMS to obtain a high-resolution atomic structure of cardiac myosin, providing a structural basis for understanding HCM."
Alexander Bankier, MD, PhD
Dr. Alexander Bankier will manage a new clinical trial, titled Deep Lung, sponsored by Sophia Genetics SAS, with funds of $246,874.,The study will involve retrospective and prospective multicenter observational cohort study of patients with stage IV NSCLC treated in the first-line setting.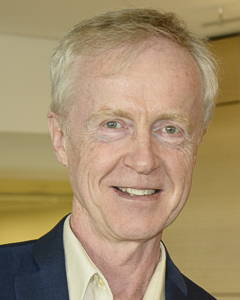 Roger Craig, PhD
Congratulations to our own Roger Craig, PhD who was recently awarded a sub award with University of Vermont. Total costs $212,475. Mechanisms governing myosin turnover and exchange in vivo. Electron microscopic observation of myosin molecules by rotary shadowing and/or negative staining to determine how different experimental conditions affect myosin conformation.