Page Menu
UMMS Faculty NewsWire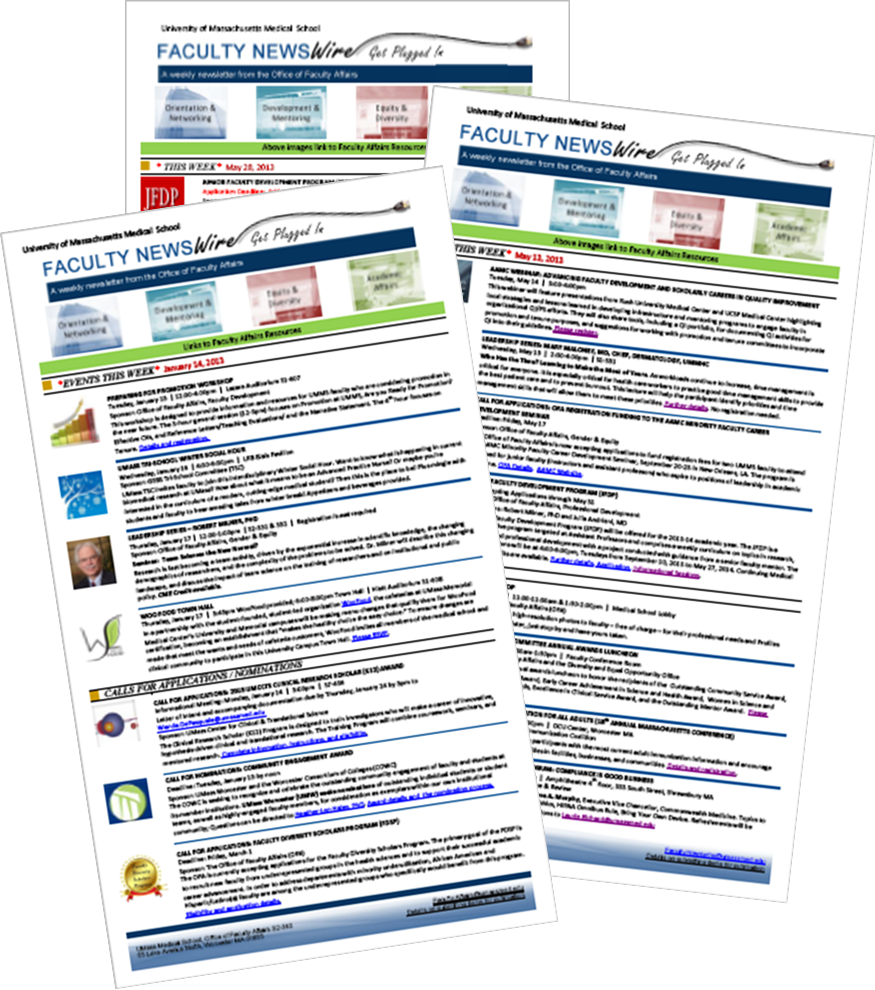 The UMass Chan Medical School Faculty NewsWire is an email communication sent to all UMass Chan Faculty at regular intervals. It includes notices of faculty meetings, workshops, seminars, and professional development programs, announcements of awards and funding opportunities, and events of interest to faculty.
To view the current edition, click here.
To learn about formatting content and deadlines for publishing in the UMass Chan Faculty NewsWire, click here.
Please submit content to: faculty.affairs@umassmed.edu

Questions, please email us at faculty.affairs@umassmed.edu