Neuroradiology Book Published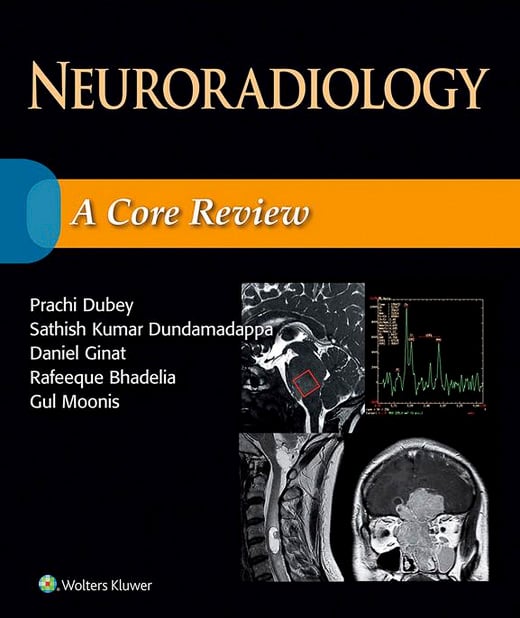 Satish Dundamadappa, MBBS, Division Chief of Neuroradiology, was an Editor on a recently published book, Neuroradiology A Core Review published by Wolters Kluwer. Two fellow Radiology faculty members were listed as Contributors, Aly H. Abayazeed, MD, and David Choi, MD.
Designed specifically for the Core Exam, Neuroradiology: A Core Review covers all key aspects of neuroradiology, mimicking the image-rich, multiple-choice format of the actual test. Ideal for residents preparing for the Core Examination, as well as practitioners taking recertification exams, this unique review follows the structure and content of what you'll encounter on the test, effectively preparing you for Core Exam success!
Key Features
Contains 300 questions with answers, explanations, and references.
Covers the full spectrum of topics across brain, spine, and head and neck in a single volume
Includes high-yield tables embedded in the answers for additional review.
Provides answers and rationales as to why an answer is correct and other choices are incorrect.
A book purchase includes a complimentary download of the enhanced eBook for iOS, Android, PC & Mac.