Page Menu
Liberia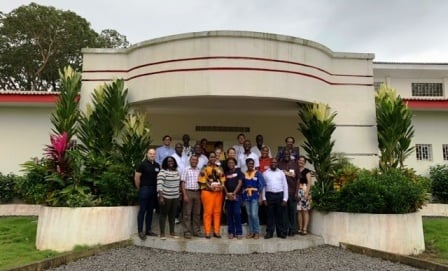 These photos are from the first ever Liberia Family Medicine residency
and department retreat: "reflecting on the past, imagining the future."
Liberia is one of the poorest nations in the world that has been devastated by civil wars that disrupted and destroyed medical and educational systems. As such, the country experiences significant healthcare provider shortages and struggles to have enough faculty to support teaching and training. Over the past decade Liberia has been slowly rebuilding its infrastructure and medical education program only to be set back again by Ebola crisis in 2014-2016. Graduate medical education started in Liberia only recently and initially did not include Family Medicine. With support of USAID PEER funding and incredible ELWA leadership, the first ever Family Medicine residency was established in Liberia in 2017 and has just graduated its very first class of family physicians.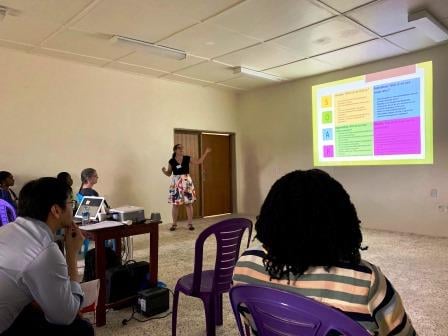 Dr. Valdman, the fellowship director, has been leading the UMass arm of PEER funding for Family Medicine and have worked very closely with the Liberian FM residency administration in providing academic and administrative support in person and remotely. Our fellows are integrated into this partnership and serve as junior faculty in the Liberian FM residency.
The fellow focus is on ward teaching, didactic teaching, quality improvement and research project mentorship and administrative and curricular support of the residency. They also provide supervision of Umass trainees rotating in Liberia. Future opportunities involve educational, programmatic, and research activities and can be tailored to fellow's strengths and interests.

Below, our current Global Health fellow, Raulo Colon-Mulero, MD in Liberia with two of our PGY-2 residents (and members of the Global Health Track) Becca Gwaltney, MD (left) and Judy Wang, MD.