Page Menu
Fitchburg Family Health Center data
Health info:
Where do our patients live?
Click here for a pdf version of these maps which will allow you to zoom in to read smaller text.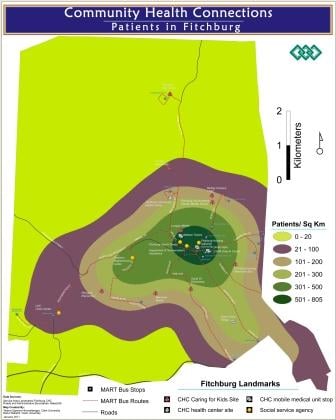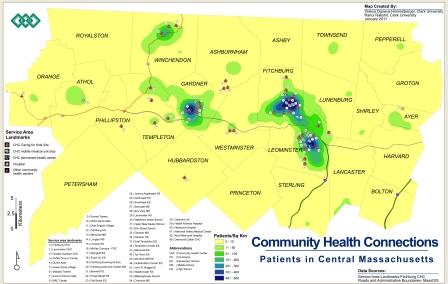 General info:
Here are some resources for North County that may be useful to providers:

Montachusett Opportunity Council - MOCINC.org. This is the big community action agency for the region.

Community Health Connections, Inc. - chcfhc.org. This is the federally qualified health center organization for the north county region. It hosts the Fitchburg Family Medicine Residency Program.

Cleghorn Neighborhood Center - http://www.cleghorncenter.org/. A major resource for Latinos since the 1960s.

Spanish American Center - Also around since the 1960s, a key organization for the Latino communities.
About the town