Page Menu
In the News 2013
Current News | News in 2016 | News in 2015 | News in 2014 | News in 2012 | News in 2011 | News in 2010 |
News in 2009
| | |
| --- | --- |
| | Ellen Sharenow, PhD, Health Psychologist, Cancer Center of Excellence, presented "My Treatment is Over: Now What? Processing Your Diagnosis & Moving Forward After Treatment" during the open meeting to breast cancer survivors and the public at Pink Revolution, College of the Holy Cross Women's Image Center on November 12, 2013. |
| | Anne Lutz, MD, assistant professor of psychiatry at University of Massachusetts Medical School, recently published a new book through American Psychiatric Press. Learning Solution-Focused Therapy: An Illustrated Guide bridges the gap between the traditional medical model of problem-focused assessment and treatment and the newer, increasingly popular strength-based treatment approach. |
Winter's dark

makes

some especially SAD
If someone sinks into depression each year in the fall or early winter, then regains good cheer in the spring, he or she could be suffering from Seasonal Affective Disorder, more commonly known as SAD. More than the winter blahs, SAD is a form of major depression that affects 10 percent of the population. Read the article featuring Dr. Kristina Deligiannidis...
A View into Young Adults with Psychiatric Disabilities: The Mission and Work of the Transitions RTC
Brought to you by the young adult Project Assistants at the RTC, this video profiles the mission and activities of the Transitions Research and Training Center and provides an engaging overview of the challenges faced by young adults with psychiatric disabilities and the critical issues surrounding their movement into adult roles as students and workers. Watch the video...
Benjamin Installed as President of American Neuropsychiatric Association
At the American Neuropsychiatric Association (ANPA) annual meeting at the Boston Park Plaza Hotel April 3-7, Sheldon Benjamin, MD was installed as President for a two-year term. Benjamin was a founding member of the American Neuropsychiatric Association in 1988. Read the press release.
Winter Ball fundraiser spotlights CANDO Clinic
UMass Medical School's Center for Autism and Neurodevelopmental Disorders (CANDO) Clinic got a big boost at the 2013 Winter Ball on Friday, Dec. 6. The centerpiece of the annual fundraising event sponsored by the UMass Medicine Development Office is the Fund-A-Need auction. This year, the CANDO Clinic, which provides access to comprehensive clinical services for children with autism spectrum and other neurodevelopmental disorders, was the beneficiary. Read more...

Addressing and Assessing the Mental Health of Youthful Offenders
Healthy Bodies, Health Minds, a local cable access TV program in Worcester, Massachusetts, hosted by Paul Richard, is a collaboration with the SHINE Initiative to raise awareness on mental health challenges facing youth. Host Paul Richard welcomes Dr. Gina Vincent, Co-Director of NYSAP, and Steven McKeown, First Assistant Chief Probation Officer of the Worcester County Juvenile Court, to discuss addressing and assessing the mental health of youthful offenders. Watch the video...

UMMS neuroscientist points at new target to help smokers quit
Andrew R. Tapper, PhD, and colleagues have identified the region of the brain in which nicotine withdrawal symptoms originate. "We were surprised to find that one population of neurons within a single brain region could actually control physical nicotine withdrawal behaviors," said Dr. Tapper, associate professor of psychiatry and interim director of the Brudnick Neuropsychiatric Research Institute at UMMS. Read more…

UMass Department of Psychiatry is happy to announce that the first Psychiatric Patient and Family Advisory Council has been formed at UMass Medical Center. This council is the first in a large hospital setting throughout Massachusetts and is intended to be robust in their efforts to bring patient and family perspectives to the organization and delivery of care here. The council will identify issues of concern, review policy and procedures, participate in quality improvement and initiatives, provide input on policy and staff development work, and partner in advocacy efforts for our services. (click image for full size view)

The American College of Psychiatrists has selected Mirjana Jojic, MD, 4th year adult program resident and Chief Resident in Psychosomatic Medicine, as a 2014 Laughlin Fellow recipient. Each year, The College selects ten residents deemed most likely to make a significant future contribution to the field of psychiatry. The Fellowship program was launched in 1976 to recognize outstanding accomplishments by psychiatry residents in the United States and Canada.

Facing the facts on youth suicide
"Suicide prevention starts with education and awareness. By identifying at-risk youth early on and providing proper support and appropriate interventions, we can help save lives." Dr. Feldman (at right), assistant professor of psychiatry and director of Psychiatry Services in Public Safety at UMass Medical School, has devoted his career to helping individuals and institutions prevent suicide. Read more...

Chancellor Michael F. Collins awarded the Chancellor's Medal for Distinguished Scholarship toThomas Grisso, PhD at yesterday afternoon's Convocation ceremony. Collins noted that Dr. Grisso has made seminal contributions to the field of forensic psychiatry and psychology. "Your research has had substantial, sustained and demonstrable impact on clinical practice, juvenile justice policies and the law. Your work has stimulated thought and empirical designs used by every major researcher in these areas," he said.

Grisso, who is director of the Law and Psychiatry Program in the Department of Psychiatry, has focused on research, policy development and advocacy related to forensic mental health issues in juvenile justice. Collins noted that in addition to receiving continuous funding from organizations such as that National Institute of Mental Health, the National Science Foundation and the MacArthur Foundation, Grisso is co- developer of the MacArthur Competence Assessment Tools, the MacArthur Violence Risk Assessment Study and the Massachusetts Youth Screening Inventory.

As recipient of this honor, Grisso will give the keynote address at the 2013 UMMS Research Retreat.

Law Enforcement Suicide Awareness & Prevention Training Provided to Over 200 Law Enforcement in Massachusetts
Dr. Barry Feldman, Director of Psychiatry Programs in Public Safety for UMass Medical School, was a key presenter at a recent law enforcement training which was held to promote the importance of mental wellness among law enforcement. The training, attended by over 200 law enforcement personnel at Regis College, provided an avenue to increase awareness regarding the risk factors and warning signs of law enforcement suicide and provide strategies for prevention, intervention and postvention. Read more…

Innovation Celebration
The Department of Psychiatry is pleased to announce that on August 28th the Emergency Mental Health Service (EMHS) presented at UMass Memorial's inaugural Innovation celebration. The Innovation Celebration is an opportunity for staff to feature their creative ideas and to share their successes. Presenting were Laurie Francis, EMHS Nurse Manager, Laurie Bell, RN, Nancy DiTerlizzi, Administrative Supervisor, (Cindy Casey, RN was unable to be part of the presenting team due to unit volume & acuity). Congratulations to the EMHS team for being elected to share the results of their LEAN work resulting in a new intake room, a new nursing assessment form and a fast tract system, all of which have contributed to improved flow thru the area.

Increased cigarette prices save lives, prevent youth addiction
"Data compiled by the Partnership for Tobacco-free Kids, the American Cancer Society's Cancer Action Network and others confirm that raising taxes has been the most successful public health initiative to lower smoking rates—and the one that takes the most effort," said Tina Grosowsky, project coordinator for the Central Massachusetts Tobacco-free Community Partnership. Read more...

Research targets preventing postpartum depression in new moms
Kristina Deligiannidis, MD, Assistant Professor of Psychiatry and Obstetrics & Gynecology and Director, Depression Specialty Clinic, was interviewd for a segment on WCVB television which aired August 21. The segment discusses post-partum depression and the National Institutes of Health-funded study Dr. Deligiannidis is conducting to find out why women might be susceptible to the disorder. Read more...

Dr. Jean Frazier recipient of the 2013 Edward W. Morley Science Medal
"I am accepting this award on behalf of all children with neurodevelopmental disorders and their families," Frazier said. "It was really very special and quite an honor. This award is very meaningful to me as it shows that WRA [Western Reserve Academy] understands the importance of doing research that helps improve the lives of our children as an investment in our future." The award honors someone who has made a significant contribution to a field of basic or applied science, or to the application of science, technology or engineering for the improvement of the human condition. Read more...

Kimberly Larson appointed to the Governor's Juvenile Justice Advisory Committee
The JJAC serves as Massachusetts' State Advisory Group as mandated under the Juvenile Justice and Delinquency Prevention Act of 1974 (JJDPA). In collaboration with the Executive Office of Public Safety and Security (EOPSS), the responsibilities of the JJAC include maintaining compliance with the core requirements of the JJDPA, allocating funds from the Office of Juvenile Justice and Delinquency Prevention (OJJPD) to improve the Commonwealth's juvenile justice system and serve its at-risk and system-involved youth and advising the Governor and state legislature on issues pertaining to juvenile justice policies and practices. The JJAC and its subcommittees meet regularly during the course of the year to identify juvenile justice-related priorities and focus activities on addressing such priorities. More about Kimberly Larson, JD, PhD.

Ambulatory Psychiatry Moves to 328 Shrewsbury Street
The Medical Center's Ambulatory Psychiatry Services, which have operated at 361 Plantation Street (Farmhouse) for many years, moves to 328 Shrewsbury Street in Worcester on Monday, July 22. This new location offers the benefits of fully renovated space and free parking behind the building. The telephone number – 508-334-2537 – remains the same at the new location.

Volunteering has healthy side-effects
Amy B. Wachholtz, PhD, MDiv, director of health psychology at UMass Medical School in Worcester, said volunteering can help people who experience daily-life stress or even more severe mental or physical problems. Often, helping someone else stops a person from thinking about his own problems, and this can make the volunteer's problems feel diminished, said Ms. Wachholtz, also a health psychologist at UMass Memorial Medical Center. Read the story in the Worcester Telegram.

Aaron Lazare, MD, Professor and Dean Emeritus, UMass Medical School, was quoted in a recentSalon article about the sincerity of public apologies. Lazare said that a unilateral apology to a client base had to clear a far higher bar than one person's face-to- face apology to another, which can begin a spontaneous discussion. "If I apologize to you in person, I have to be ready for you to tell me I'm up the creek. A public apology unilaterally puts the burden on you to get it right the first time. Most apologies are awful or shallow or they become offensive." Read more...

Yael Dvir, MD, received the Devneil Vaidya ADMSEP Junior Faculty Teaching Award on June 21, 2013 from the Association of Directors of Medical Student Education in Psychiatry's annual meeting in Williamsburg, VA. The teaching award was given in recognition of Dr. Dvir's enthusiastic approach to medical student education combined with leadership in curricular innovation. Dr. Dvir's role in our Department of Psychiatry is Co-Director of Psychiatry Medical Student Clerkship as well as an Attending Child & Adolescent Psychiatry at Community Healthlink's Herbert Lipton Mental Health Center.

Johanna Nino-Gomez, MD was recently selected to receive the Janssen Academic Research Mentorship (ARM) Program award. The ARM Program is a nationally competitive program that awards research funding to a fourth-year psychiatry resident's institution to assist the resident in support of his or her research in the treatment of severe mental illness. Dr. Nino-Gomez, mentored by Anthony Rothschild, MD, will research Acute Psychotic Depressive Episodes in Bipolar I. The primary aim of this retrospective study is to assess whether there are differences between patients with the diagnosis of Bipolar Disorder, Depressed Phase, Non Psychotic, versus patients with the diagnosis of Bipolar Disorder, Depressed Phase, Psychotic, on the received inpatient treatments, length of stay, frequency of admission due to suicide attempt, and presence of suicidal ideation at the time of admission. The secondary aim of this analysis is to ascertain the frequency of psychosis in a depressed episode of bipolar disorder.

DSM-5 Offers Creative Teaching Opportunity
Educators should focus on underlying concepts of diagnosis and why psychiatric nosology changes over time with emerging research. The publication of DSM-5 can be an opportunity for creative teaching about psychiatric diagnosis at educational institutions. The new manual, published last month, may present challenges to educational institutions around how case logs are written up by residents, medical records are transcribed, and varying timetables for conversion to DSM-5 criteria in licensing and board examinations. Read more and Dr. Sheldon Benjamin's comments.

Wachholtz finalist for Mitchell Max Pain Research Award
Clinical psychologist Amy Wachholtz, PhD, MDiv, was recognized by the National Institutes of Health Pain Consortium as one of three finalists for the NIH's Mitchell Max Award for Pain Research. Wachholtz's poster and talk "Brief Meditation Training for Migraineurs Affects Emotional and Physiological Stress Reactivity" was based on her study Meditation-Based Treatment Yielding Immediate Relief for Meditation-Naïve Migraineurs, published in Nursing Pain Management in June 2012. Read more.
Congratulations to Melissa Guildford Derner for receiving an F31 award grant for her study exploring the role of nicotinic acetylcholine receptors of the ventral tegmental area in alcohol consumption and reward. The F31 award is a Ruth L. Kirschstein National Research Service Award (NRSA) presented through the National Institutes of Health.
Two UMass Psychiatry residents were presented with the Lilly award at this year's American Psychiatric Association conference for their work with UMass's Dr. Xiaoduo Fan on uric acid and metabolic syndrome in schizophrenia. This award, supported by an educational grant from Eli Lilly and Co., is given annually to five psychiatry residents who submit the best original, unpublished scientific paper. Shirley Rajan, MD (3rd from left) and Isheeta Zalpuri, MD (2nd from right) are pictured standing with APA President Dr. Dilip Jeste (right) and other winners at the Convocation Ceremony in San Franciso last month. (click photo to view full size)

Expert Sets Record Straight on Antidepressant Myths
Antidepressants do "really work" and do not "cause suicide," said Anthony Rothschild, M.D., at APA's 2013 annual meeting during a discussion of his second book in the Evidence-Based Guides series, The Evidence- based Guide to Antidepressant Medications (American Psychiatric Publishing, 2012). Read the article in the May 18 Psychiatric News Update.

'Etiology and syndromes' should be focus of DSM-5 for medical students
Medical students learning the DSM- 5 should focus on what is known of the etiology and psychiatric syndromes, not on the specific criteria, according to Sheldon Benjamin, MD. "It's important to avoid focusing on the nomenclature," Benjamin said. "The evolution of diagnostic nosology can be seen by students as evidence psychiatry lacks the basic science underpinnings of other fields. Faculty should be prepared to discuss the reasons for the change." Read the article in Psychiatric Annals.

Obama Calls for Major Initiative to Advance Brain Research
Sheldon Benjamin, MD contributes to a Psychiatric News article in which the Obama administration proposes a substantial investment to map the brain's connections and unlock secrets of cognition, memory, and learning. "Historically, researchers have looked more for the places in the brain where activity occurs, but now there is an increasing emphasis on brain networks." Read the article.

Benjamin connects memory and mentoring at Educational Recognition Awards
Sheldon Benjamin, MD, delivered the Last Lecture called "On Mentorship and Memory." The honor of presenting it was conferred upon Dr. Benjamin, professor of psychiatry and neurology and vice chair of education for the Department of Psychiatry, as the most recent recipient of the Chancellor's Award for Distinguished Teaching. His lecture interspersed accounts of his own mentors with insights in to how the brain remembers, how memory serves us and why the memory of mentors are so powerful. Read the article and watch the video of the lecture.

As autism rate soars, early intervention urged
With a new report from the Centers for Disease Control (CDC) showing one in 50 school-aged children has autism, UMass Medical School expert Jean Frazier, MD, urges parents to act early in seeking help if they suspect their children are having growth and development issues. Read more...

Antidepressants and Pregnancy article in Psychiatric Times
Nancy Byatt, DO, MBA, assistant professor of psychiatry and obstetrics & gynecology at UMass Medical School/UMass Memorial Medical Center, told Psychiatric Times that conflicting data have led to major controversies regarding antidepressant use during pregnancy. To help providers "understand the risks and benefits of using antidepressants during pregnancy and apply that knowledge to enhance clinical care," she and colleagues conducted an extensive review of the literature between 1966 and 2012. Read the article.

Award-winning writing bridges medicine and creativity
Mirjana Jojic, MD, psychiatry department resident, is the winner of this year's Gerald F. Berlin Prizes for Creative Writing. She as well as others will be recognized at a ceremony that will feature readings of excerpts from their award-winning works at UMass Medical School on Wednesday, April 10, from 5 to 7 p.m. in the Rare Book Room of the Lamar Soutter Library. Read the article.

Psychiatric Treatment Center Moves to Queen Street
The Psychiatric Treatment Center, a Medical Center inpatient adult psychiatric unit that has operated at the Bryan Building (site of the old Worcester State Hospital) for the past 20 years, moves to 26 Queen Street in Worcester on April 9. Emergent, urgent and outpatient care will not be provided by the PTRC at this location. Patients, families and clinicians should continue to access this level of care through their normal points of access. New phone is: 508-334-2698; mailing remains 55 Lake Avenue North, Worcester, MA 01655.

Peter Metz, MD, professor of psychiatry, was a speaker at the annual Mass Medical Society Public Health Forum April 3, 2013, which was focused on mental health. Dr. Metz spoke about experience with the System of Care approach and CBHI services improving parity in children's mental health, with implications for the broader healthcare reform, specifically as it relates to promoting behavioral change. Dr. Metz is also involved with how integration of behavioral health with physical health should be best informed within the overall effort of implementation of MA healthcare reform by membership on the CBHI Advisory Council, the Patient-Centered Medical Home Initiative Work Group on Integration of Behavioral Health, and the Child Health Quality Coalition Task Force on Care Coordination.

Dr. David Cochran Discusses Autism
During Autism Awareness Month, David Cochran, MD, PhD, assistant medical director of the Center for Autism and Neurodevelopmental Disorders at our Medical Center and assistant professor of psychiatry at the Medical School, discusses the causes, diagnosis and treatment of autism in last week's Health Watch segment. Autism spectrum disorders are characterized by impairments in social communications and interactions. Watch video.

As autism rate soars, early intervention urged
With a new report from the Centers for Disease Control (CDC) showing one in 50 school-aged children has autism, UMass Medical School expert Jean Frazier, MD, urges parents to act early in seeking help if they suspect their children are having growth and development issues. Read moreand watch the video.

Kristina Deligiannidis, MD, Assistant Professor of Psychiatry and Obstetrics & Gynecology and Director, Depression Specialty Clinic, will present on "Nutriceuticals in the Treatment of Perinatal Depression" at the American Psychiatric Association's 166th Annual Meeting in San Francisco, CA on May 18, 2013. Her presentation is part of the Symposium "Non-pharmacological Treatment Interventions for Perinatal Depression" chaired by Dr. Katherine Wisner and whose focus is the safety and efficacy of three commonly available nutriceuticals: omega-3 fatty acids, folate and S-Adenosylmethionine (SAMe). Other topics to be presented as part of this Symposium include psychotherapy, sleep and wake therapies and acupuncture in the treatment of perinatal depression.





Two psychiatry department residents, Mirjana Jojic, MD, left, and Johanna Nino-Gomez, MD, have been awarded fellowships to attend the American Society of Clinical Psychopharmacology (ASCP) Clinical Trials Workshop in April in New York City. Hosted each spring by the National Institute of Mental Health and The Zucker Hillside Hospital, the program focuses on general problems and challenges of designing and implementing clinical trials, with an emphasis on methodology.

On mental illness and smoking…Department Chair Douglas Ziedonis talks about smoking and its possible influences on mental illness in an article on scienceline.com. Even if smoking were a form of "self-medication," he says, its harmful long-term health effects far outweigh any short-term benefits. Read the article.

Vickie White, coordinator for the Psychiatry Residency Training Program, was recognized by the American Association of Directors of Psychiatry Residency Training (AADPRT) at its March 7 meeting in Ft. Lauderdale. The group cited her work over three years as the inaugural program chair of AADPRT's national psychiatry coordinators meeting, during which she helped to create a broad, popular program of workshops, mini-presentations, speakers, and helpful tips.

Be Mentally Well…A Massachusetts-exclusive showing of the documentary film Of Two Mindsdrew both laughter and feelings of sadness and empathy from more than 200 area residents who packed Amphitheater I in the Medical School building March 13 for the Department of Psychiatry's look at bipolar disorder and its impact on millions of Americans living with the condition. Read the article.

Help for troubled veterans…David Smelson, professor and vice chair of clinical research, UMass Department of Psychiatry, joined other experts for a March 12, 2013 panel discussion on the Mission Direct Vet program, which provides alternatives to incarceration for veterans with legal trouble stemming from trauma-related mental health and substance abuse issues. Smelson directs the VA's Bedford Node. Read the article from the Worcester Telegram and Gazette.

Ekaterina Pivovarova, PhD, left, took second place in a national competition for Best PhD dissertation in Psychology and Law. The award was presented March 7 at the annual meeting of the American Psychology-Law Society. Pivovarova is a psychology fellow in the UMMS Law and Psychiatry Forensic Training Program. See photo.

In a Public Radio interview (March 7, 2013, WGBH) on suicides among military veterans, Barry Feldman, PhD, talks about the need to recognize the signs associated with those who may be at risk and how suicide is preventable. Feldman is director of Psychiatry Programs in Public Safety, UMass Medical School, and assistant professor of psychiatry.

Fighting those winter blues…Amy B. Wachholtz, PhD, MDiv, assistant professor of psychiatry, University of Massachusetts Medical School, was interviewed March 6, 2013 by Worcester News Tonight/New England Cable News in a story about the winter blues and seasonal affective disorder. Wachholtz, a licensed health psychologist, Psychosomatic Medicine Consult Service, UMass Memorial Medical Center, offered suggestions to relieve some of the symptoms. Watch thevideo.

Depression is commonly misunderstood and often stigmatizing, says Marie Hobart, MD, in anarticle being distributed by the Mass. Medical Society. But it is also very treatable. Dr. Hobart is a psychiatrist and chief medical officer of Community Healthlink in Worcester, a program of UMass Memorial Health Care that provides psychiatric, mental health, and substance-abuse services for families and individual patients.

Harvey Fineberg, president of the Institute of Medicine, has appointed Maryann Davis, PhD, research associate professor, Center for Mental Health Services Research (CMHSR), to the Institute of Medicine's Planning Committee on Improving the Health, Safety, and Well- Being of Young Adults.
Davis, an internationally recognized expert on services for transition age youth and young adults with serious mental health conditions, is director of the CMHSR's Learning and Working During the Transition to Adulthood Rehabilitation Research and Training Center (Transitions RTC).

'And they called it…' Negar Beheshti, MD, assistant professor, psychiatry and pediatrics, writes about so-called Puppy Love and coping with the onset and complications of romantic feelings for adolescents in the February issue of baystateparent magazine. Read the article athttp://bit.ly/153bjsU. Dr. Beheshti is assistant director of the Department of Psychiatry's Division of Child Psychiatry, director of the Child Psychiatry Consultation/Liaison Service, and director of Child Emergency Mental Health Service.

Community Effort for PTRC. Alan Brown, MD, vice chair of Adult Clinical Services, speaks to a gathering of faculty and staff members at the Feb. 11, 2013 opening ceremony for the Psychiatric Treatment and Recovery Center's new home at 26 Queen St., Worcester, Mass. Patients will be relocating to the facility at the end of February or beginning of March. See photos. Read Dr. Brown's remarks.

Massachusetts Lt. Gov. Timothy P. Murray, right in photo, paid a surprise visit to the VA/UMass National Center for Homeless Veterans on Feb. 4 to show his support and commitment to Washington's goal of ending homelessness among veterans by 2015. With Murray is David Smelson, MD, director of VA's Bedford, Mass., node and vice chair of clinical research, Department of Psychiatry.

A Sturbridge student will represent Central Massachusetts in the National Brain Bee next month after winning the regional title Saturday at a mind-bending competition at the University of Massachusetts Medical School. Read the Telegram & Gazette story...

Debra Pinals, MD, associate professor of psychiatry, director of the Forensic Education, Law and Psychiatry Program, University of Massachusetts Medical School, and assistant commissioner of Forensic Services for the Massachusetts Department of Mental Health, has been elected president of the American Academy of Psychiatry and Law. On Dec. 13, she delivered a talk on campus titled "Across the Criminal Justice Continuum to Living in Community in Massachusetts: How and Why" as part of the department's Grand Rounds program.

Golden Appelbaum. Kenneth L. Appelbaum, MD, professor of clinical psychiatry and director of Mental Health Policy and Research for the University of Massachusetts' Center for Health Policy and Research, has won the 2012 Golden Apple Award from the American Academy of Psychiatry and the Law for his significant contributions to the field of forensic psychiatry, especially in the area of correctional psychiatry. A member of the Law and Psychiatry Program, Appelbaum is currently consulting to the U.S. Department of Homeland Security about mental health services for detainees held by U.S. Immigration and Customs Enforcement.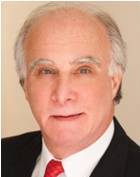 Ronald J. Steingard, MD, professor of psychiatry, recently appeared as a guest analyst on CBS in New York City and MSNBC talking about the Dec. 14 shooting in Newtown, Connecticut. Steingard, whose interests include imaging studies in children and adolescents with mood disorders, and pharmacological management of mood disorders in children and adolescents, also has been engaged in media discussions about the fifth edition of the Diagnostic and Statistical Manual of Mental Disorders (DSM 5). He was a guest on that subject on Minnesota public radio's "The Daily Circuit" in December and was interviewed by Parade Magazine for an upcoming story about DSM 5. He has also been interviewed by the Academy of Women's Health for a Web site article (January 2013) titled "Anxiety and Depression in Adolescent Girls: Their Future at Risk." Steingard was also recently named a visiting scientist at the New York state-funded Nathan Kline Institute for Psychiatric Research.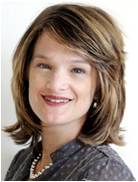 Nancy Byatt, DO, MBA , assistant professor of psychiatry and obstetrics and gynecology, recently told a writer for Lamaze International's Science and Sensibility blog that focused education classes represent an ideal opportunity to help women prepare themselves physically and mentally for the transition to parenting. "A combination of staff training, structured screening programs, and community resource guides may help childbirth education organizations encompass perinatal mental health training into their curriculum and practice," she said. Read the article at bit.ly/Wgiqaq.