Page Menu
Medical Student Connie Ge Presents at RSNA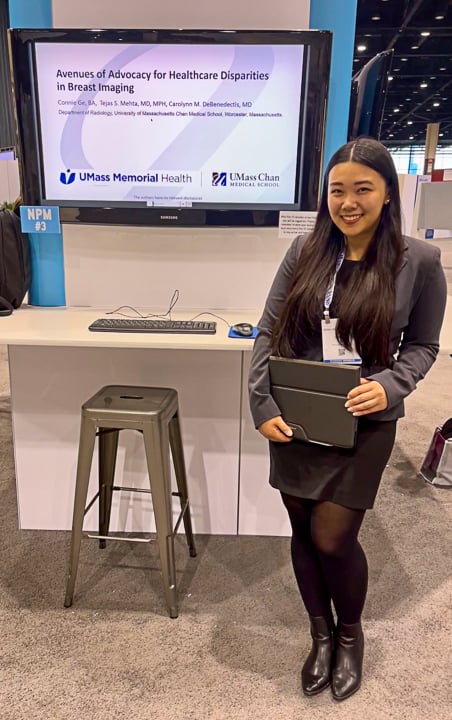 Connie Ge, UMass Chan medical student, presented her educational exhibit on Health Care Disparities in Breast Imaging, co-authored by Drs. Mehta and DeBenedectis, at RSNA's Annual Meeting in December.
UMass Radiology Dinner at RSNA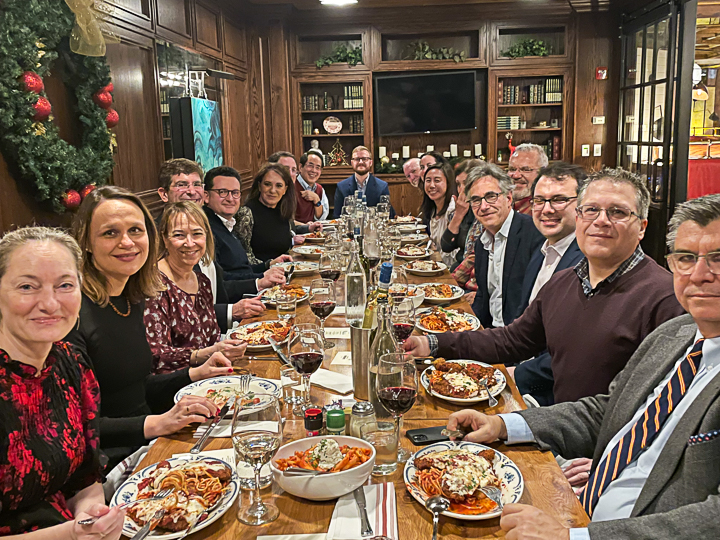 Radiology chair Max Rosen hosted a dinner during RSNA for alums, friends of UMass Radiology and current UMass faculty, residents and students attending RSNA 2022.
RSNA - What's Your Emergency
Robin Levinson, UMass alum and Marc Camacho (friend of UMass Radiology) were judges at RSNA's "What's Your Emergency."
A Plenary Session and exciting radiology game show format - Life in the STAT Lane