Praise for Dr. David Bindman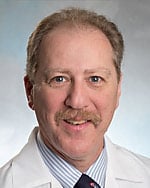 A recent message sent to radiology department chair Max Rosen praising David Bindman, MD, in the Cardio-Thoracic Imaging Division.
Hi All!
I wanted to reach out and give my sincere appreciation for David Bindman today. I called into the radiologist room today in order to ask a question about an out patient's concerning imaging I did. He was incredibly respectful and kind over the phone and I wanted to make sure he got recognized for that. Dr. Bindman was able to help me provide my patient with additional needed care quickly and myself and my patient was very thankful.
Thank you,
Elizabeth Tollkuci, RT(R)
Radiology Technologist II
Hahnemann Hospital