Page Menu
Employee/Family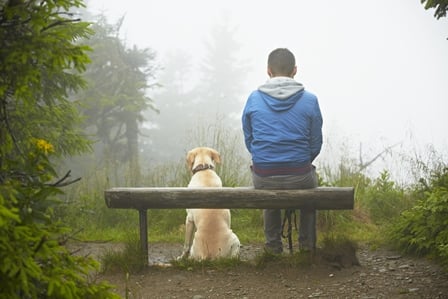 We all experience the ups and downs that life brings. It is impossible to avoid the many stressors, conflicts, and challenges that occur in modern life. Sometimes, it helps to talk to an experienced counselor.
The UMass Chan Employee Assistance Program (EAP) is a 24/7 resource, available 365 days a year. Confidential and free assistance is available by phone or face-to-face with qualified, experienced master's level counselors. In addition, our web site is available day and night, offering access to articles, information resources, and a Mental Health Self-Assessment Screening. You never have to pay for these services because they are prepaid by your employer organization. Our goal is to help employees and household members manage the personal issues and challenges that affect health, well-being, and productivity.
The UMass Chan Employee Assistance Program (EAP) is a company-sponsored benefit for providing confidential short-term counseling and referral assistance for all types of personal problems. These issues include, but are not limited to:
relationship issues
financial concerns
alcohol and substance abuse
legal issues
emotional problems
grief and stress
work related stress; conflicts at work
dependent care; child care; elder care
You can call the UMass Chan Employee Assistance Program directly to schedule an appointment with a professional counselor. EAP counselors are available by phone 24 hours-a-day, 7 days-a-week to help you get started. Contact the EAP here.