Mike King Research Award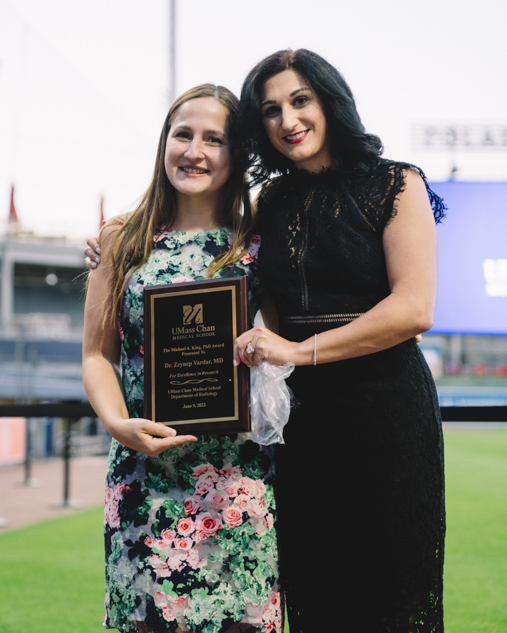 In 2021 the department of radiology created the Michael A. King, PhD Research Award in honor of Professor Michael King who joined UMASS Department of Radiology in 1979 and has been continuously funded by the NIH for more than 3 decades.
The 2022 Michael A. King, PhD, Research Award was presented to Zeynep Vardar, MD, Breast Imaging Fellow.
The Michael A. King PhD Award is awarded annually at graduation to a trainee (medical student, doctoral candidate, resident, fellow, or post-doctoral fellow) who exemplifies (but do not have to meet all) the following characteristics demonstrating excellence in research:
High impact peer-reviewed publications, including conference proceedings
Securing extramural funding
Conducting research that changes paradigms