AMRIC – New Leadership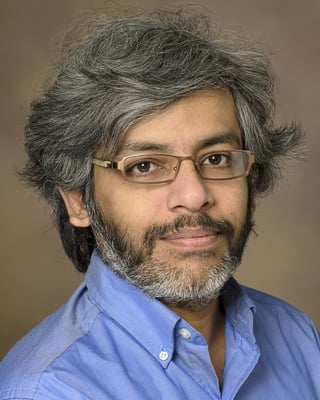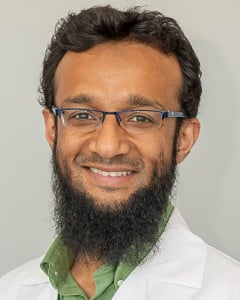 After more than a decade directing the Advanced MRI Center (AMRIC), I am announcing a change in leadership. I am stepping down as Director of Scientific Affairs of the AMRIC. Drs. Salman Shazeeb and Manoj Saranathan, who are both MR physicists, will be co-Directors of Scientific Affairs, and Dr. B Nicolas Bloch, a radiologist, will continue in his role as Director of Clinical Affairs. I think you all know Salman and Niki. I am pleased to introduce you to Manoj, who is joining us from the University of Arizona. Manoj received his PhD from the University of Washington following his work on coronary MRA. His experience in MR physics is broad in both academia (Stanford, Johns Hopkins…) and industry (GE) where he brought novel pulse sequences into clinical products. His current research focuses on high-resolution connectivity imaging of the thalamic nuclei in Alzheimer's disease.
Dr. Shaokuan Zheng will continue in his role running the AMRIC operations. I am delighted that AMRIC has now three MR physicists and an expert Radiologist that will bring MR imaging at UMASS Chan to the next level.
Kind regards,
Matt
Matthew Gounis, Ph.D.
Professor, Department of Radiology
Vice Chair of Research, Department of Radiology
Chair, IACUC
Director, New England Center for Stroke Research (NECStR)