Page Menu
Assessment, Counseling and Referral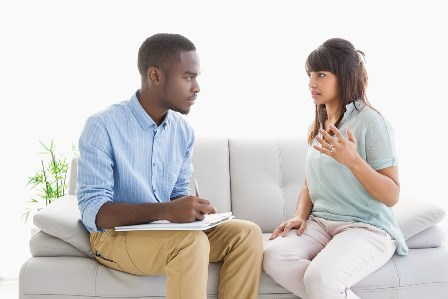 The Employee Assistance Program (EAP) responds to your needs by providing information, professional assessment, brief counseling and referral; help when you need it. With a single phone call, you can reach the EAP and its qualified personnel-fully licensed clinicians-who will discuss with you, confidentially and at no cost, the best method to address and resolve your concerns.
Assessment
A licensed, master's or doctorate level clinician will meet with you to discuss your concerns. You will be asked questions regarding your particular situation that brought you to the EAP. The clinician will assess your situation and provide information and/or suggestions on problem solving strategies.
Counseling
After discussing your concerns the clinician may recommend a brief counseling program to resolve your issues. The counseling sessions are scheduled at your convenience and are run for a predetermined number of sessions.
Referral
Some situations may require a recommendation for an outside referral be made on your behalf for further counseling, treatment or programming. Our large network of referral sources made up of psychiatrists, psychologists, social workers, substance abuse providers, support groups etc allows us to match your need with the expertise within our network.