Page Menu
Financial
The Financial Consultation Program
The UMass Chan Employee Assistance Program (EAP) has partnered with CLC Incorporated, a leading provider of affordable legal and financial services, to provide employees with consultation by financial professionals.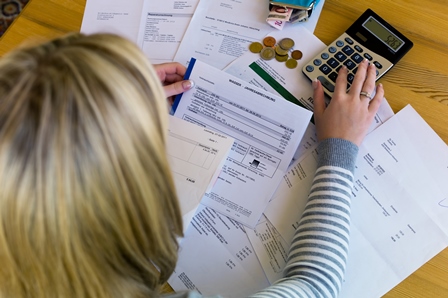 The Financial Consultation Program provides employees with free telephonic access to financial professionals with a broad range of experience in financial services. Employees can obtain education, guidance and counseling to determine the most appropriate way to handle their financial situation. The Financial Advisory Program is designed to provide objective, professional advice to help employees manage their debt and make sound financial decisions.
Consultation topics include, but are not limited to:
Budgeting
College Funding and Student Loans
Credit after Bankruptcy
Credit Repair Scams
Credit Reports
Debt Counseling
Divorce Planning
Medicaid and Medicare
Mortgage and Reverse Mortgage
Retirement Planning
Saving For Financial Emergencies
Social Security Benefits
Tax Issues
Late Utility Bills
Financial Planning Information and Resources:
Benefits Checkup
National Council on Aging's free online service that identifies federal and state assistance programs for elders.

Federal Student Aid
Free information from the U.S. Department of Education on preparing for and funding education beyond high school.
Investing Education and Information
Securities and Exchange Commission information for investors.
Making Home Affordable
An official program of the Departments of the Treasury & Housing and Urban Development with information to help homeowners avoid foreclosure.
Medicaid Eligibility
Medicaid is health insurance that helps many people who can't afford medical care to pay for some or all of their medical bills. This website provides information regarding Medicaid eligibility.
Money Smart
On-line financial education program for adults and teens, sponsored by the FDIC.
MyMoney.gov
User-friendly government website with financial information, free tools, calculators and worksheets for everything from budgeting to saving.

National Council on Economic Education (NCEE)
The National Council on Economic Education (NCEE) is a nationwide network that leads in promoting economic literacy with students and their teachers. NCEE's mission is to help students develop the real-life skills they need to succeed: to be able to think and choose responsibly as consumers, savers, investors, citizens, members of the workforce, and effective participants in a global economy

SBA.gov
U.S. Small Business Administration website with resources to help start a small business.
Woman-Owned Businesses
U.S. Small Business Association websites with resources to help woman start small businesses.
Online Brochures and Publications:
Getting Through Tough Economic Times
Good Credit: Build It and Keep It
Identity Theft: Protecting Your Identity