Page Menu
Alcohol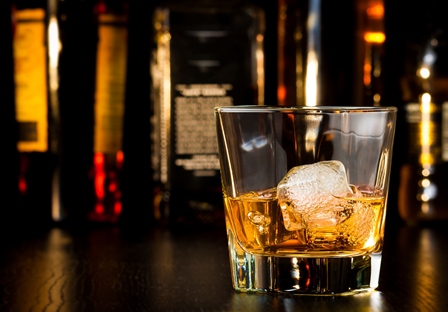 According to the National Institute on Alcohol Abuse and Alcoholism (NIAAA), an estimated 17.6 million American adults (8.5 percent) meet standard diagnostic criteria for an alcohol use disorder, which includes alcohol abuse and dependence. Men, women, teens, and families are uniquely affected by alcohol. The impact of an alcohol problem can be devastating.
Alcoholism can contribute to memory loss, impotence, liver, kidney, stomach, intestine and brain damage. Alcohol also contributes to legal problems, deterioration of family and relationships, and financial stress.
Recognizing that there's a problem is the first step toward recovering from alcohol addiction. If you think you, or a loved one, might have a problem with alcohol, here are some steps you can take:
Acknowledge the problem.

Learn more about alcohol abuse and dependency.

Seek professional help from doctors or therapists who deal with alcohol use and recovery.

Seek out the support of people who are recovering themselves. Alcoholics Anonymous and other 12-step programs are available. Click here for mutual support group information.

Take good care of yourself. Get plenty of rest. Eat properly and exercise.

For more information read: Possible Signs of Alcohol and Substance Abuse
You can make choices that will improve your life and the lives of your loved ones. If you are wondering if you have a problem with alcohol, contact the EAP at 1-800-322-5327 to obtain an assessment by a trained professional. We can help you get started and find the next step to take on the road to recovery.
Do you think you might have a problem with alcohol? EAP now offers a free and anonymous online screening tool for alcohol use and abuse. Click here to access the anonymous screening tool.
Additional Resources
Overcoming Addiction Resources
State Without Stigma Resources - Massachusetts
What is a Standard Drink?
Possible Signs of Alcohol and Substance Abuse
Alcohol Use and Your Health
Rethinking Drinking
National Institute on Drug Abuse
College Students and Alcohol
College Drinking Prevention
Substance Abuse and Mental Health Services Administration
Alcohol Use and Health-CDC Fact Sheet
Binge Drinking-CDC Fact Sheet
Faces and Voices of Recovery
A Guide for Families: To Prevent and Reduce Underage Drinking
Learn To Cope
Job Accommodation Ideas for Alcoholism
7 Signs Your Weekend Drinking May Actually Be High-Functioning Alcoholism