Page Menu
What You Need to Know about the Changes to the 2019 Performance Review Process
We are pleased to announce the launch of one of our HR Manage and Lead course offerings, What You Need to Know about the Changes to the 2019 Performance Review Process, beginning on January 29, 2019. This course will provide you with training on how to use the new 2019 Performance Review SMART form and the Merit Increase Calculation Tool.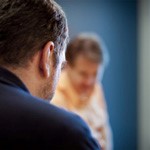 Performance appraisal involves much more than just assigning ratings and the same salary increase to each employee on your team. The new HR merit increase calculation tool is designed to assist you in determining how to allocate your annual salary increase budget based upon work performance and merit.
For the annual performance reviews that you will be working on this April and May 2019, you will be using the new
electronic Performance Review form
that includes the UMMS core competencies that you were trained on last year.
At the same time this past year, we have been providing employees with trainings that included a review of the core competencies, as well as how to demonstrate them in their day-to-day work. They will be expecting that you will address this topic as part of their performance review meeting this year.
The following topics are covered in this Manager Performance Review training:
Review the format and content of the competency based performance review

Complete a practical exercise to learn how to complete the competency based performance review

Discussion on area/position specific competencies and how they will be included in performance reviews at the end of FY20

Understand the purpose for the Merit Increase Calculation Tool

Learn how to use the tool and understand how it can help you:

Allocate your annual salary increase "pool" based upon merit guidelines

Use the tool to award merit increases easily within budget parameters
View the performance ratings and merit awards for your entire group of direct reports in one location
Easily adjust the performance ratings/merit increase using the tool as your "pool" decreases or assign increases using a "bell curve"

Complete an exercise to demonstrate how the tool works

Know where to access information and resources at UMMS
Audience
:
All M
anagers/Supervisors whose responsibilities include providing employee performance reviews.
Instructor:
Brion Carroll, Director, Organizational Development
Timeline:
Offered weekly; 1.5 hour each class; classes offered February through March
Registration:
For more details and to register*

click here

.
*Please note, when you register, you will need to access our UMMS intranet site.