Page Menu
Core Competency - Initiative in the Workplace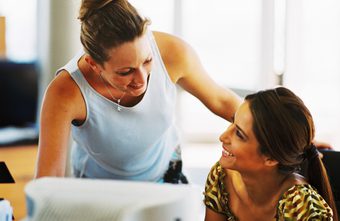 We are pleased to announce the launch of our latest professional development course: Initiative in the Workplace.
Initiative in the Workplace is the second course in the UMMS Core Competency training series. This professional development session will cover why taking initiative is so important in the workplace, and how, by demonstrating this competency, you will build skills which can help you advance your career at UMMS.
As one of our Core Competencies, initiative is directly tied to your annual performance review. Taking initiative will not only help you reach your department goals, but also the overall goals of UMMS.
Class Name: Initiative in the Workplace
Audience: All employees
Instructor: Chrissy Haviland, Sr. HR Marketing Communications Specialist
Prerequisite: None
Class Description: This training will review the Initiative competency and teach you how to demonstrate it in your role at UMMS. The following topics will be covered in this professional development session:
What it Means to Take Initiative
What Can be Gained by Taking Initiative
How to Take Initiative at Work
Things to Consider before Taking Initiative
How to Help Others Take Initiative
Common Mistakes with Initiative
Learn How Mastering the Initiative Competency will Support Your Professional Ambitions
How Taking the Initiative May Affect Your Performance at Work, including your Performance Review
Includes interactive exercises to enhance learning (bring your cellphones!)
Timeline: Offered weekly; 1 hour each class; classes run August through September
Registration:
For more details and to register* click here.
*Please note, when you register, you will need to access our UMMS intranet site.