Page Menu
Accountability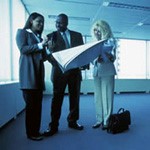 Class Name: UMMS Core Competency Training: Accountability
Audience: All employees
Instructors: Chrissy Haviland, Sr. HR Marketing Communications Specialist
Prerequisite: View the UMMS Core Competency Model Recorded Webinar
Class Description: According to a recent Workplace Accountability Study, 91% of people rank Accountability as one of the top development needs they believe their organization would benefit from. This professional development session will discuss why Accountability - one of the UMMS Core Competencies - is so important in the workplace and why it is critical to your success as a UMMS employee.
Topics include:
What it means to be Accountable in the workplace
Why Accountability is critical to success
How to spot a Lack of Accountability & Obstacles to Creating an Accountability Culture
How employees and managers can foster Accountability by developing and demonstrating the core competency
How having an Accountability mindset and behaviors will impact your career at UMMS and even your performance review
Includes interactive exercises to enhance learning (bring your cellphones!)
Venue: Classroom
Timeline: Offered weekly; 1 hour each class; classes run March-April
Registration: For more details and to register* click here.
*Please note, when you register, you will need to access our UMMS intranet site.