UMCCTS pilot grant awardee receives NIH Grant
Date Posted: Monday, June 24, 2019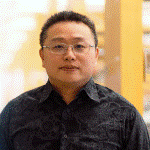 2018 PPP awardee Gang Han recently received an NIH R01 (1R01CA232017-01A1) award to extend his work on a nanooptogenetic immunotherapy approach for B cell lymphoma. Congratulations Gang!
Clinical Research Center entrance and waiting room are now open
Date Posted: Wednesday, June 19, 2019
The new Clinical Research Center entrance and waiting room are now open! We are located right off the ACC lobby near the Specialty Pharmacy.
This is now the entrance for all Clinical Research Center users.
Here are a few photos of the waiting room and our first investigators (Dr Harris and the Vitiligo clinic) to come through!
Stephanie Carreiro awarded K23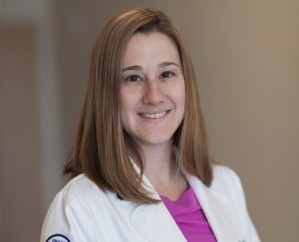 Congratulations to former KL2 scholar, Stephanie Carreiro, who received a K23 to test wearable biosensors to detect the evolution of opioid tolerance in opioid naïve individuals.
Deborah Mack awarded R36 from Agency for Healthcare Research and Quality
Date Posted: Thursday, April 04, 2019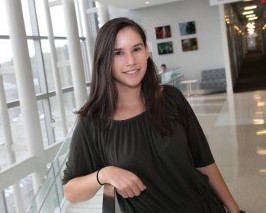 Congratulations to TL1 trainee Deborah Mack, who was recently awarded a R36 award from the Agency for Healthcare Research and Quality (AHRQ). Her project, titled "Use and safety of statins among nursing home residents with life-limiting illness in the United States", will evaluate trends and safety of statin use among long-stay nursing home residents – a vulnerable population not likely to benefit from continued use of statins, but who are at increased risk of statin adverse effects.
Pilot Project Program (PPP) Awardees Announced
Date Posted: Wednesday, April 03, 2019
Congratulations to the following who were recently selected to receive Pilot Project Program (PPP) awards:
Nanoparticle-Instructed Cell Therapy
PI: Gang Han

---

Pilot testing a wearable device to improve care and outcomes among mother-neonate dyad exposed to opioids during pregnancy
PI: Jomol Mathew
The intent of the Pilot Project Program (PPP) is to speed up the rate of progress to move a research project, clinical finding or other discovery into a broader network of activities, while maximizing the breadth of transdisciplinary skills applied to the research question. The program is particularly interested in proposals which feature a clinical scientist working with a basic scientist, proposals with an emphasis on community-based research, and proposals that support the career development of new investigators.
For more information, please go to www.umassmed.edu/ccts/funding/PPP/
Paul Greer named as one of 15 Searle Scholars for 2019
Date Posted: Tuesday, April 02, 2019
Paul Greer, PhD, is one of 15 new Searle Scholars pursuing fundamental, ground-breaking research in chemistry and the biomedical sciences and will receive an award of $300,000 in flexible funding to support his work over the next three years.
The Searle Scholars Program makes grants to selected universities and research centers to support the independent research of exceptional young faculty in the biomedical sciences and chemistry who have recently been appointed as assistant professors on a tenure-track appointment. The Program's Scientific Director appoints an Advisory Board of eminent scientists who choose the Scholars based on rigorous standards aimed at finding the most creative talent interested in pursuing an academic research career. This year, 195 applications were considered from nominations by 137 universities and research institutions.
About the Searle Scholars Program
The Searle Scholars Program supports high risk, high reward research across a broad range of scientific disciplines. Grants are $300,000 for a three-year term with $100,000 payable each year of the grant. The Searle Scholars Program is funded through grants from the family trusts to The Chicago Community Trust and administered by Kinship Foundation, the private operating foundation that manages the institutional philanthropy of the Searle Family. For more information about the Searle Scholars Program visit www.searlescholars.net.
For the full list of recipients, please visit www.searlescholars.net/news.