Page Menu
About
The UMCCTS leverages the strong scientific environment of the University of Massachusetts with the clinical strengths of our health system partners to build an ecosystem that transcends traditional departmental and organizational boundaries and encourages collaborative problem-solving with communities and across historically siloed disciplines such as the biological, physical, computational, business, and engineering sciences.
As Massachusetts' only public university system (UMass) partnered with two of the state's safety net clinical systems (UMass Memorial Health Care, UMMHC; Baystate Health), we share an enduring focus on public engagement and societal benefit. The UMCCTS engages a broad range of collaborators (community agencies, patient groups, foundations, industry, the national NIH/NCATS-sponsored CTSA network) to ensure that the research we support and workforce we train address problems important to the communities we serve. With our partners, we identify important problems and needs, develop and validate enabling platforms, provide resources that facilitate transdisciplinary team science, and educate the next generation of investigators.
We use data and analytics to generate knowledge, apply that knowledge to improve performance, then use lessons learned to inform and refine the next improvement cycle.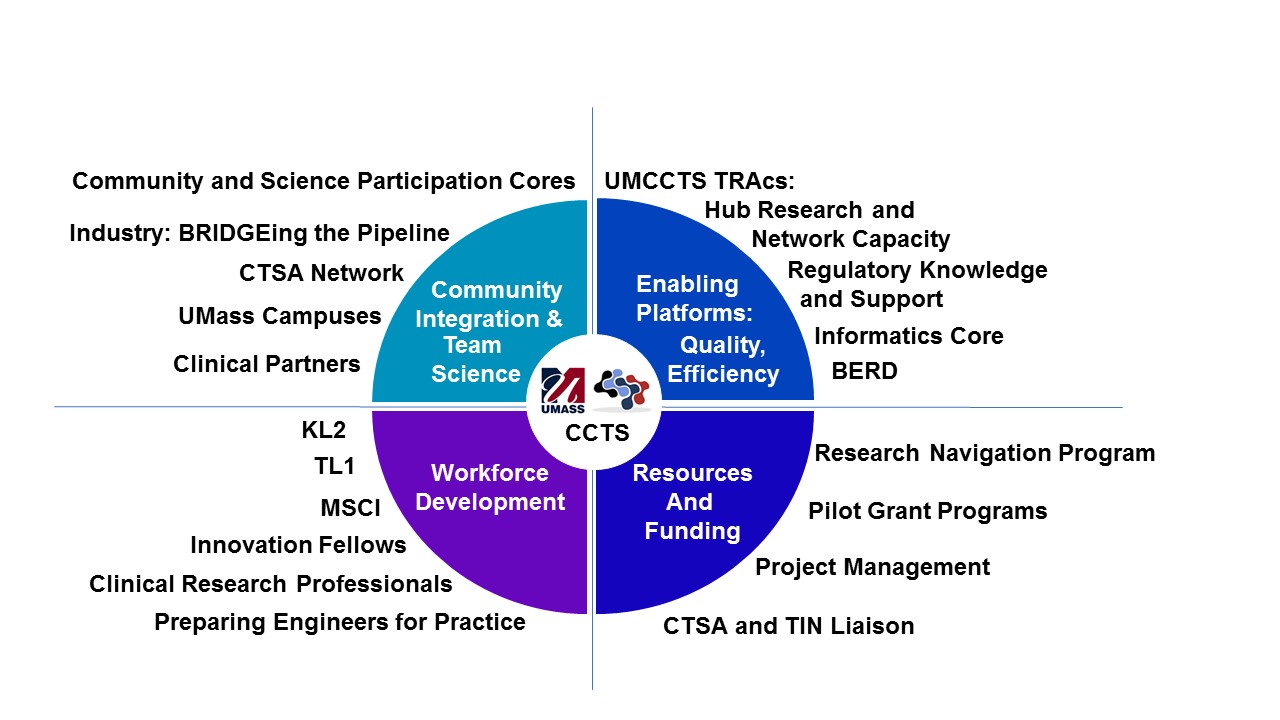 The UMCCTS fosters stakeholder engagement and trans-disciplinary collaborations, and provides enabling platforms, resources, and training to develop new products and approaches that address significant unmet health needs.
We encourage you to browse through our website to learn more about how the UMCCTS advances clinical and translational research through education and training, pilot funding programs, resources, and services.