Page Menu
Research Career & Writing Group "K-Club"
Research Career & Writing Group "K-Club"
The UMCCTS Research Career & Writing Group (K-Club) was established in 2007. Most individuals who participate and apply for a research career award have been very successful in getting funded (>80% success). K-Club meets every other week to provide information and feedback on academic career development and on preparing a Research Career Award application (NIH K Awards, VA Research Career Awards, CTSA K grants, etc.).
Participants will receive:
Feedback on CV development
Help on preparing NIH biosketches
Support on creating yearly career development plans
Individualized help on developing career goals and a program of research
Support with writing the career development grant application
Guidance on selecting and working with primary and secondary mentors (if needed)
Of note, Mock Board Review sessions and review of prior grant applications / NIH review committee feedback are available. Outstanding senior mentors, including Drs. Lisa Chasan-Taber, Mihaela Stefan, and Ekaterina Pivovarova attend the meetings and provide complementary information and perspectives.
** Meetings are held every other week on Wednesday from 4-5PM. Please email CCTS@umassmed.edu for current schedule**
Program Mentors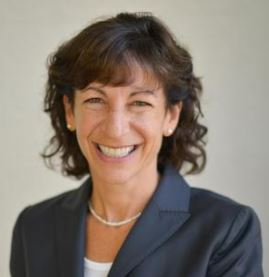 Lisa Chasan-Taber, Sc.D.
Professor & Chair, Department of Biostatistics & Epidemiology,
University of Massachusetts – Amherst
Ekaterina (Kate) Pivovarova PhD
Assistant Professor, Department of Psychiatry,
Law and Psychiatry Program
UMMS/UMMHC
Nancy Byatt, DO, MS, MBA
Professor, Department of Psychiatry
UMass Chan Medical School
Helpful Resources
---
NIAID's collection of sample applications and summary statements, forms, sharing plans, letters, emails, and more.
Tracking the Impact of Your Research: Tips & Best Practices