Page Menu
A Dynamic Procurement Service
The University Of Massachusetts Cancer Center Tissue and Tumor Bank is an open access biorepository aimed toward the improvement of research in the field of cancer biology. Specifically, the Tissue Bank provides investigators throughout the institution as well external academic and commercial interests the ability to obtain and study human tissue specimens while maintaining patient confidentiality.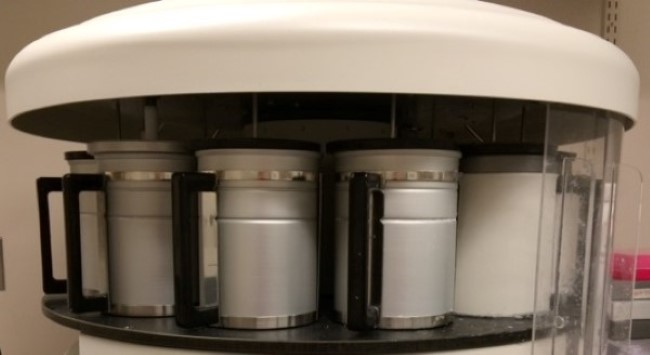 Collection, Storage, Annotation, and Distribution of Human Biologic Specimens
The UMass Tissue Bank houses both a collection of fixed, paraffin embedded tissue and samples which were collected fresh and frozen/processed immediately following surgery. When possible, surrounding healthy tissue samples are also processed and stored.
Along with the storage and processing of samples, the tissue bank serves as a dynamic collection and distribution service. Researchers are able to request fresh tissue and have specific study needs be met.
Requests are processed through our Request Specimens Form.