Page Menu
Announcements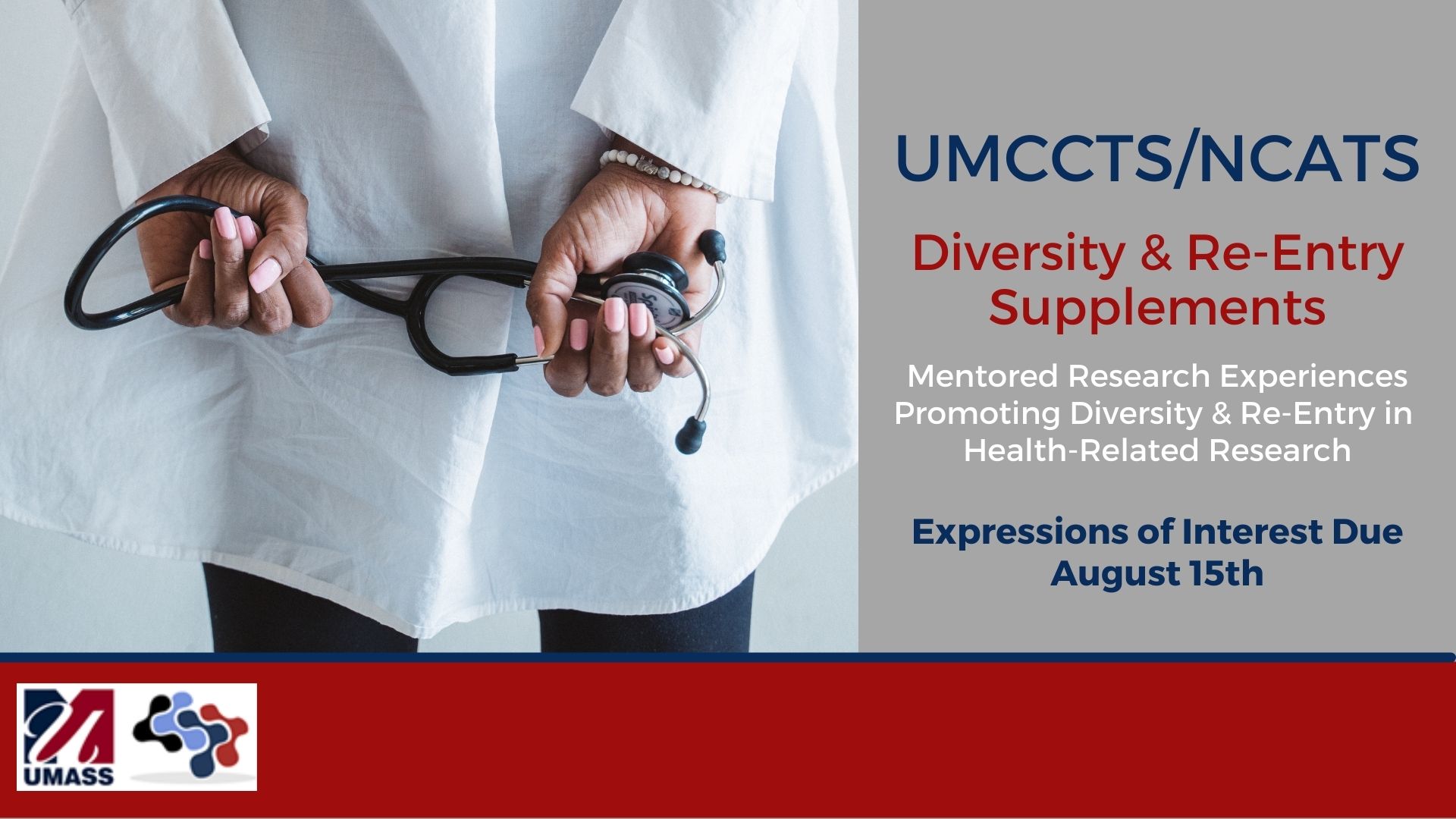 The University of Massachusetts Center for Clinical and Translational Science (UMCCTS) aims to develop and support the next generation of leaders in clinical and translational science with special emphasis on supporting diversity candidates and those looking to re-enter the field. Therefore, we are requesting expressions of interest from individuals wishing to apply for a NCATS/NIH Diversity or Re-Entry Supplements.

Purpose: Diversity supplements aim to enhance the diversity of the biomedical research workforce by providing support for mentored research experiences for candidates from underrepresented groups.

Purpose: Re-entry supplements provide support for a mentored research experience for high-potential individuals seeking to re-enter active research careers after an interruption for family responsibilities or other qualifying circumstances.