Page Menu
Highlights of Workforce Development Initiatives
In 2020, Ayorkor Gaba, Psy.D. was awarded a KL2 scholarship for her project titled, "Advancing Behavioral Health Equity for Justice-Involved Adults ".
We congratulate Dr. Gaba and team for their recently published research findings which appeared in the Journal of Clinical and Translational Science titled:
"Multiple chronic conditions and colorectal cancer in older Hispanic adults: a mixed methods approach".
These findings were based on her project that illustrates a protocol of a study based in community-engaged research and implementation science to understand multilevel drivers of racial/ethnic disparities in co-occurring disorder treatment and identify opportunities for intervention and improvements within criminal legal settings.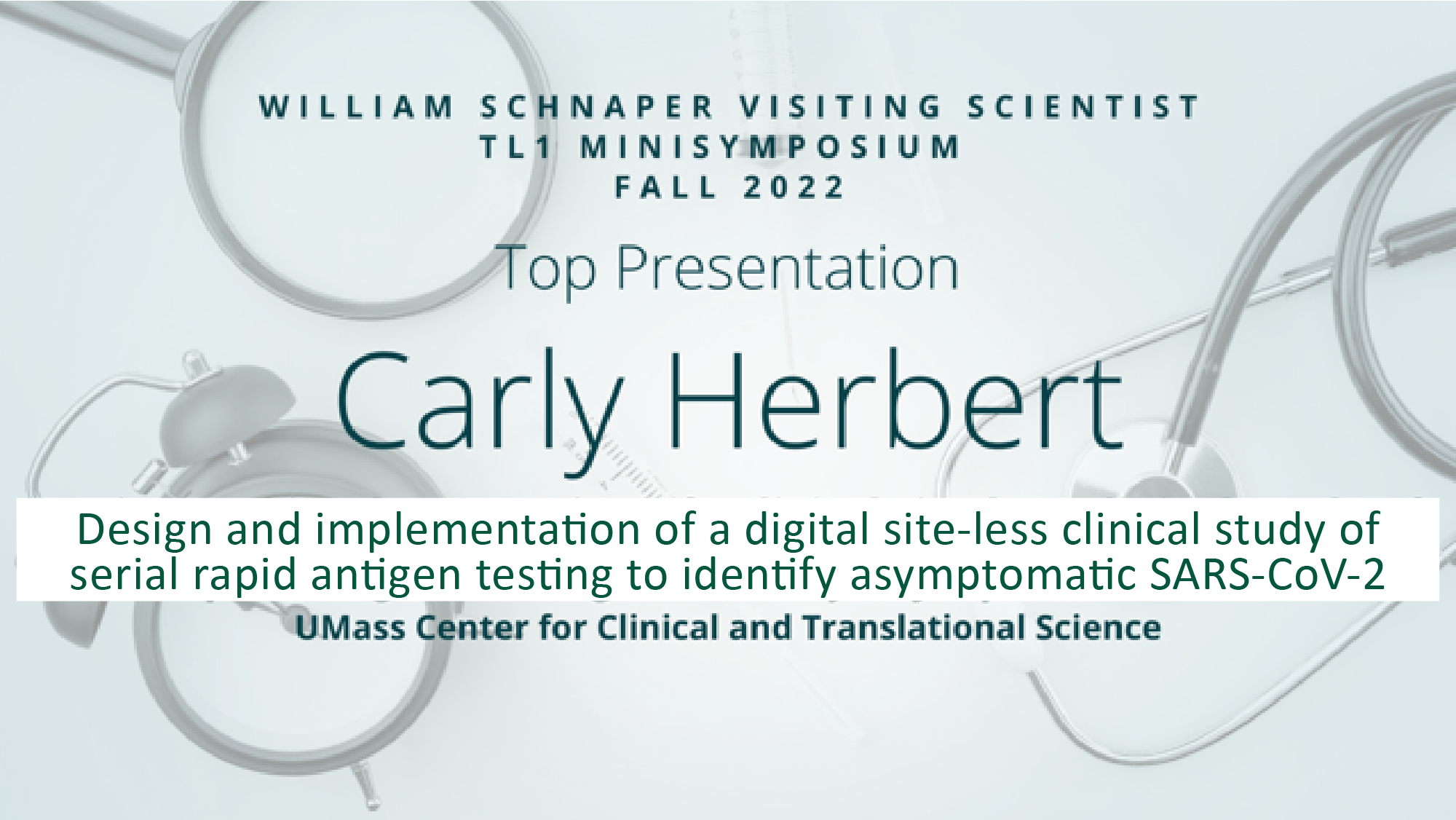 2022 TL1 fellowship training awardee, Carly Herbert, MD/PhD student, won Top Presentation this past December at the William Schnaper Visiting Scientist TL1 Minisymposium: Circumventing Road Blocks in Clinical Translational Science. Her presentation content was based on her TL1 project titled, "Optimizing Use of Rapid Antigen Diagnostics for COVID-19". Carly was joined by speakers from seven other clinical and translational science centers across the U.S.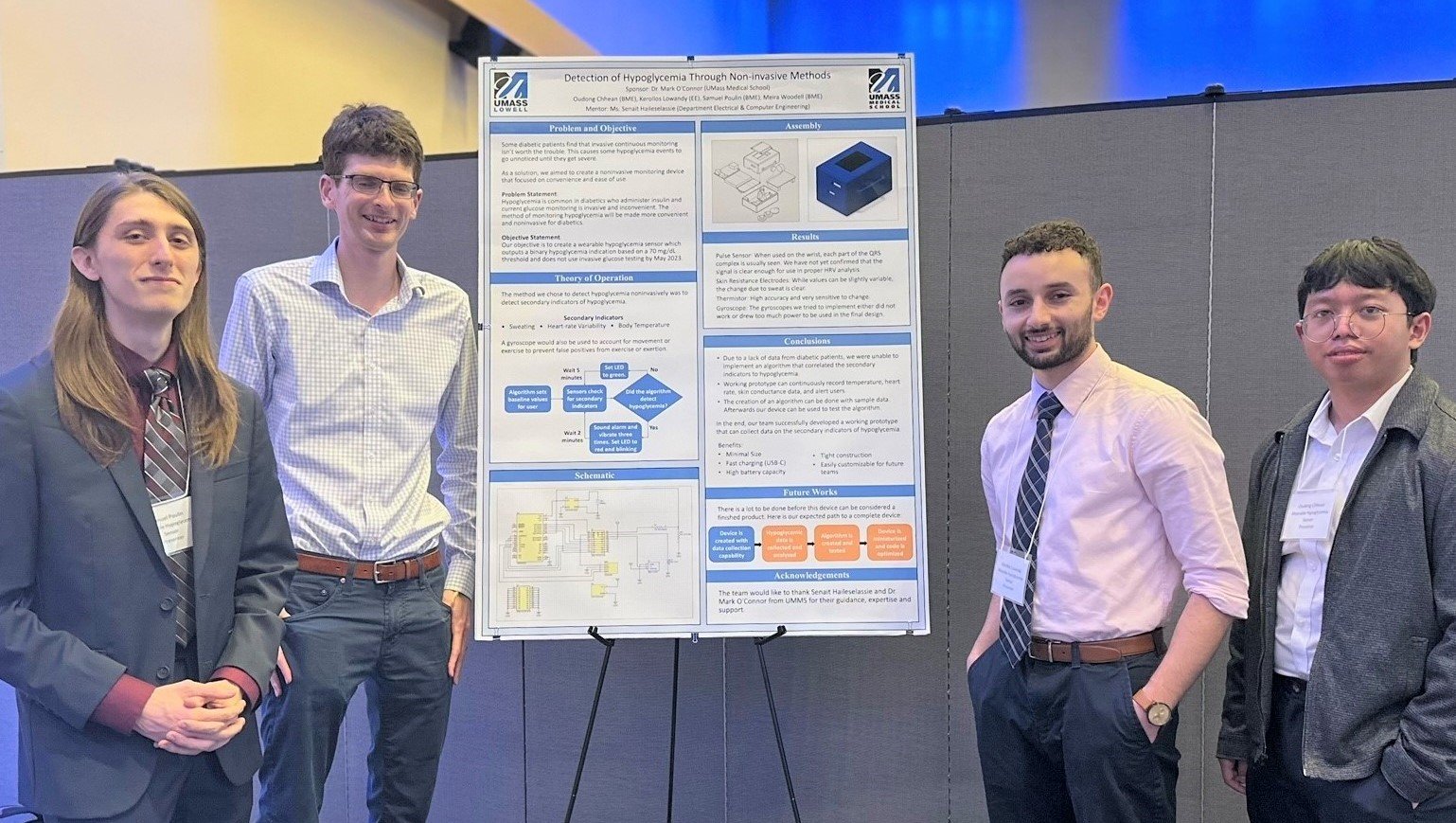 In 2021, we introduced "Preparing Engineers for Professional Practice (PEPP). This multi-campus (UMass Amherst, UMass Dartmouth, and UMass Lowell) collaborative concept was designed to give undergraduate engineering majors an opportunity to tackle a problem statement provided by UMass Chan faculty identifying a pressing health care/laboratory problem.