Page Menu
LPP For Students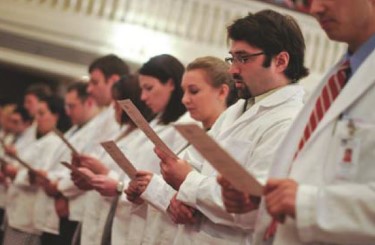 Program Benefits for Students
hands-on clinical experience before Clerkship years
practical experience
feedback from physicians & patients
networking within the clinical system
growth in each of the seven Medical School core competencies as a professional, scientist, communicator, clinical problem solver, advocate, person, and health systems navigator
For a more detailed description of the program, please refer to the student syllabus on blackboard.
Current and past LPP sites
Preceptors come from variety of medical specialties (pediatrics, emergency medicine, family medicine, internal medicine and subspecialties, Ob\GYN, surgery). Any type of practice is considered as long as it allows for students to practice and observe basic skills of the history taking and physical exam, oral presentation, and learn in an interprofessional setting. Over the past five years we have worked with over 50 different host sites, allowing students to experience a broad range of clinical settings.