Radiologist Communication Training
Date Posted: lunes, febrero 01, 2016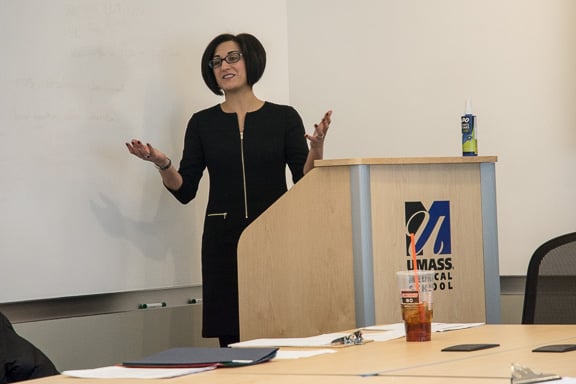 Dr. Carolynn DeBenedectis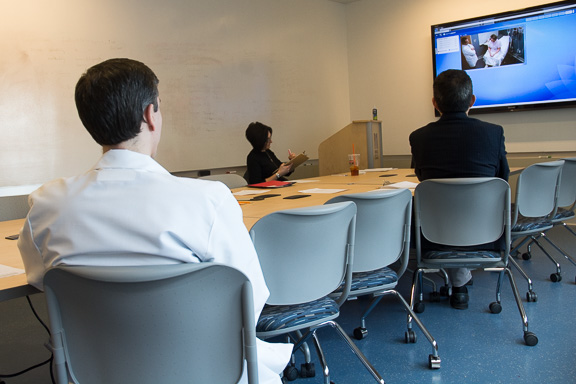 Observation of live video session with patient.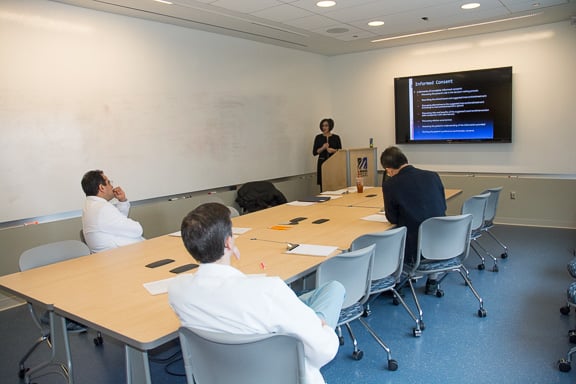 Dr. Carolynn DeBenedectis presents workshop.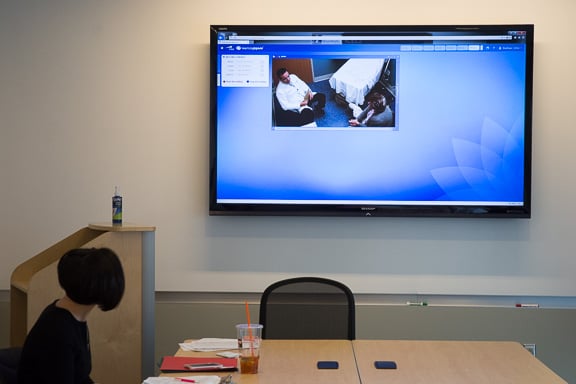 Standardized patient debriefs workshop participant.
Dr. Carolynn DeBenedectis led several sessions of a Communications Skills workshop in January to physicians in the Department of Radiology. The workshop was held in the iCELS facility in the Albert Sherman Building utilizing simulation with trained standardized patients and video recording technology.
The goal of the workshop is to teach radiologists that perform image guided interventions to communicate effectively with the patients during the procedures. Radiologists will be presented with a common communication scenarios pertaining to image guided interventions. The radiologists will then simulate the scenarios with an acting patient and participate in all debriefings sessions. The scenarios include: obtaining informed consent, dealing with a combative patient, changing/canceling a procedure, and error and apology. The goal is to improve radiologist communication skills and comfort during these scenarios. The workshop is about 4.5 hours and the participants earn 4.5 risk management CME credits for participating.
Dr. DeBenedectis is the Disclosure and Apology Coach for the Department of Radiology. Future training dates are yet to be determined. It is hoped that the workshop will be offered yearly and include radiologists from outside hospitals as well in the training.