Page Menu
2011 News
JULY 18, 2011 Investiture Melissa Moore, Ph.D., Howard Hughes Medical Institute Investigator, professor of biochemistry & molecular pharmacology, was invested as the Eleanor Eustis Farrington Chair in Cancer Research.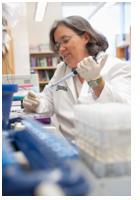 APRIL 27, 2011 Melissa Moore Ph.D. win Gates Foundation grant
Grand Challenge Exploration grant was awarded to Melissa J. Moore, Ph.D., Howard Hughes Medical Institute Investigator and Eleanor Eustis Farrington Chair of Cancer Research, professor of biochemistry & molecular pharmacology to pursue an innovative global health and development research project, titled "siRNA-based Therapeutics for Preeclampsia."


APRIL 19, 2011 RNAi-Based Therapeutic Review is published
RNAi-based therapeutic strategies for metabolic diseases
Michael P. Czech, Myriam Aouadi and Gregory J. Tesz Nat. Rev. Endocrinol. 7, 473–484 (2011)
MARCH 21, 2011 Encapsulation technology for potential RNAi therapeutics
Glucan particles for selective delivery of siRNA to phagocytic cells in mice
Gregory J. Tesz1, Myriam Aouadi1, Matthieu Prot, Sarah M. Nicoloro, Emilie Boutet, Shinya U. Amano, Anca Goller, Mengxi Wang, Chang‑An Guo, William E. Salomon, Joseph V. Virbasius, Rebecca A. Baum, Mark J. O'Connor, Ernesto Soto, Gary R. Ostroff, and Michael P. Czech2 Biochem. J. (2011) 436, 351–362
MARCH 19, 2011 Gene Therapy Center a step closer to treating Central Nervous System disorders. MicroRNA-regulated, systemically delivered rAAV9: a step closer to CNS-restricted transgene expression. Xie J, Xie Q, Zhang H, Ameres SL, Hung JH, Su Q, He R, Mu X, Seher Ahmed S, Park S, Kato H, Li C, Mueller C, Mello CC, Weng Z, Flotte TR, Zamore PD, Gao G.Mol Ther. 2011 Mar;19(3):526-35.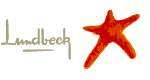 JANUARY 2011 UMass Chan Medical School and Lundbeck Inc. announce collaboration Neil Aronin, MD, a professor in medicine and cell biology, announced a research collaboration aimed at further development of targeted therapy to slow or halt the progression of Huntington's disease using RNAi.