Dr. Zaya Duisyenbi joins us from Mongolia as a short term Visiting Scholar
Date Posted: martes, agosto 25, 2015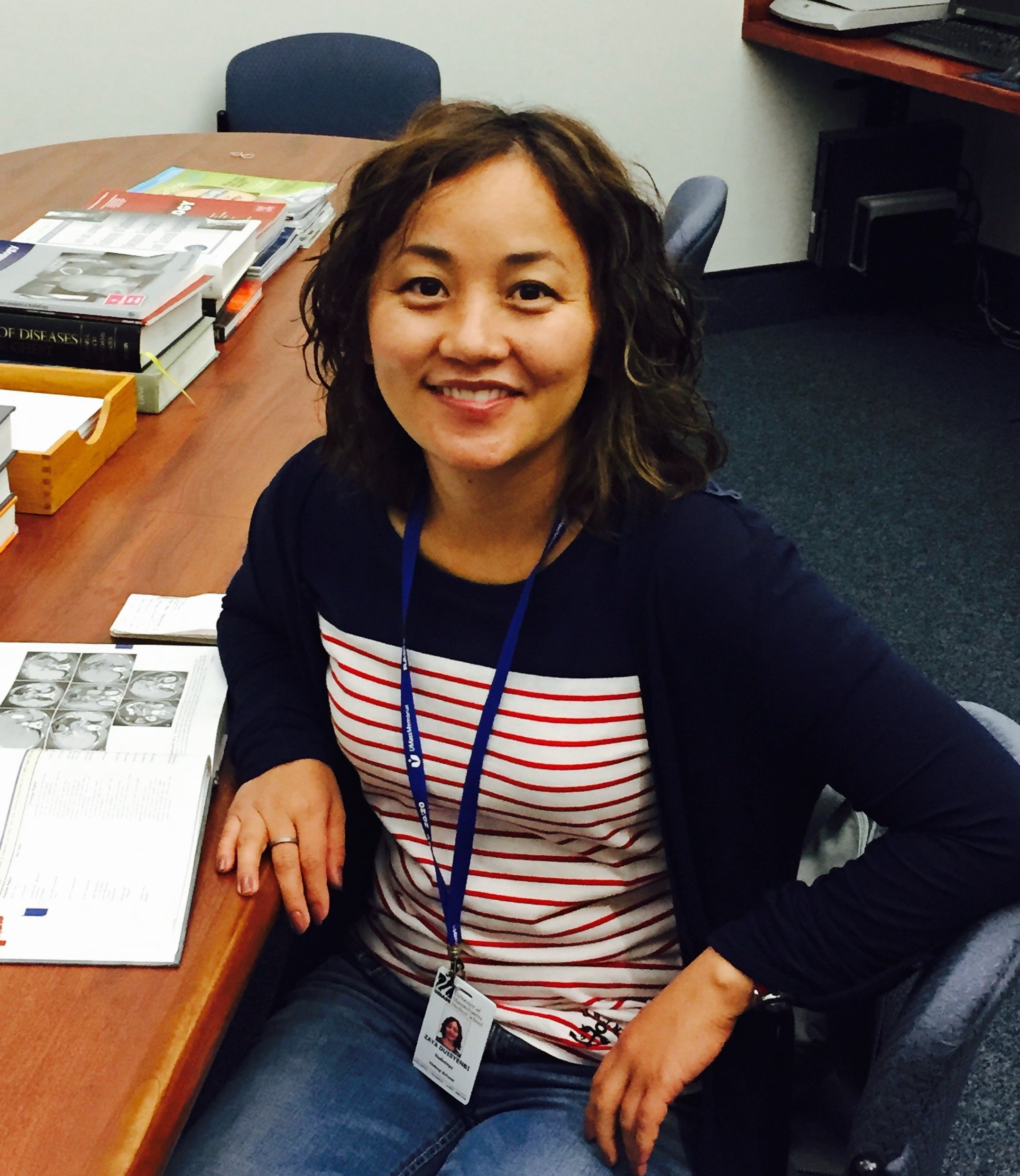 We are pleased to introduce Dr. Zaya Duisyenbi as a short term Visiting Scholar with the Department of Radiology from August 1, 2015 to October 1, 2015. Dr. Duisenbi is an attending radiologist at The United Family Intermed Hospital in Mongolia. Dr. Duisenbi completed her radiology residency training in 2008 and is now a general radiologist seeking to build her specialty in body imaging and breast imaging.
In early April of this year Dr. Young Kim visited Mongolia as a guest lecturer at an international conference and personally met with Dr. Duisenbi during this time. He noticed the immense need for continuing education, particularly in radiology. The Chairman of Radiology of The United Family Intermed Hospital, President of Mongolian Society of Interventional Radiology, and Fulbright Scholar, Dr. Undrakh-Erdene Erdenebold, recommended her for this short-term out-of- country visiting study.
During her stay at UMass, she will spend 50% of the time observing clinical cases and procedures, attending lectures and conferences, and viewing teaching cases. Dr. Duisyenbi will then spend the other 50% of the time developing a radiology teaching file for use in her department in Mongolia.
Please join us in welcoming Dr. Duisenbi.