Page Menu
Faculty in the News!
TL1 Trainee and lead author Katarina Ferrucci's paper published in Journal of Eating Disorders
Survey reveals barriers to eating disorder care for transgender and gender-diverse patients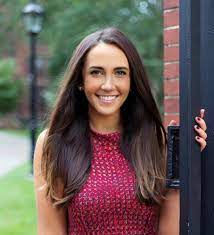 Dr. Ferrucci's paper titled, "Provider perceptions of barriers and facilitators to care in eating disorder treatment for transgender and gender diverse patients: a qualitative study", reports that the prevalence of eating disorders is higher in transgender and non-binary compared to cisgender people. Additionally, access to effective care is lacking compared to cisgender people.
Read the full article in the Journal of Eating Disorders here. Check out the story written by Susan E.W. Spencer, Senior Writer and Editor, UMass Chan Medical School, Department of Communications.
Pilot Project Grant Supports Substance Use Treatment Research Program
A Collaboration Between UMass Chan and Worcester County Jail 
Ekaterina Pivovarova, PhD
Assistant Professor, Department of Family Medicine and Community Health
Dr. Pivovarova is team leader for a pilot project taking place at the Worcester County Jail and House of Correction studying substance use treatment program outcomes. The $50,000 grant from the UMass Center for Clinical and Translational Science for the pilot program will allow researchers to complete the study.
Kate's project marks the first formal relationship between UMass Chan and the jail. This community partnership exemplifies our vision to work in collaboration with our community and a broad array of partners to improve health and health care delivery. Read full story here.
Additonal media coverage from the Worcester Business Journal can be found here and the Spectrum News video segment can be viewed here.
A Facilitation and Analysis Solution for Large Amounts of Data Sets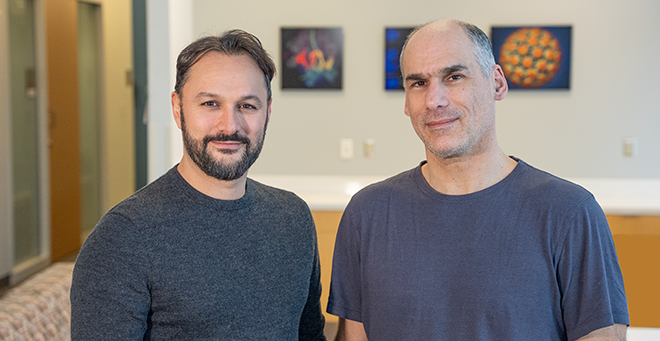 Alper Kucukural, PhD, and Manuel Garber, PhD
UMass Chan Medical School has licensed its bioinformatics data processing and analysis technology to Via Scientific Inc.
for commercial development. This software platform was developed by the director of Bioinformatics Core (a resource core of the CCTS),
Manuel Garber, PhD, Bioinformatics Core co-director, Alper Kucukural, PhD, and colleagues.
Read full story here.