Page Menu
A Simple Risk Score for Pancreatectomy
Surgical Outcomes Analysis & Research (SOAR)
The score is designed to augment, not replace clinician judgment and informed consent, and must be interpreted in the context of the individual patient and surgeon. An abstract utilizing individual mortality rates entitled A RISK SCORE FOR PANCREATECTOMY TO AID SURGICAL DECISION-MAKING has been submitted for consideration for the Scientific Papers Session at the American College of Surgeons Clinical Congress, November 2010, by authors Carroll, Hill, Ng, Bodnari, Smith, McDade, Zhou, Shah, and Tseng
Instructions
Follow the steps below to calculate the risk of in-hospital mortality after pancreatic resection, based on national data. The website will then allow the user to customize the perioperative risk based on institutional- or surgeon-specific mortality rates.
Step 1. Calculate Charlson comorbidity score
Indicate "yes" for the comorbidities that the patient has. This validated algorithm (Charlson, ME et al. J Chron Dis 1987; 40(5):373-83.) assigns a point value to the various diseases. The patient's raw score will then be reassigned into the collapsed Charlson score groups for use in the risk score calculation. Group 1 is a score of zero, Group 2 is a score of 1 or 2, Group 3 is a score of 3 or higher.
Note:
(*)Proximal: Whipple (also known as pancreaticoduodenectomy), pylorus-preserving Whipple, right pancreatectomy, or total pancreatectomy
Distal: distal pancreatectomy, distal subtotal pancreatectomy, left pancreatectomy
NOS: middle pancreatectomy, enucleation, etc.

Note:
(**)The above calculations were based on a nationwide mean in-hospital mortality of 5.3%. The Umass Pancreatic Risk Score can be customized using an institution or surgeon's individual in-hospital mortality.

Figure 1: Customized In-Hospital Mortality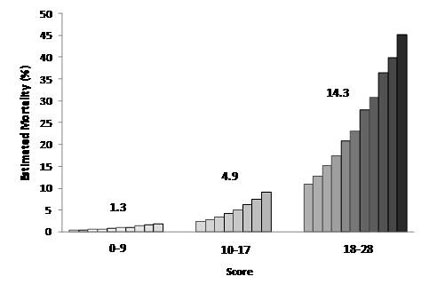 Figure 2: Overall In-Hospital Mortality 5.3%