Page Menu
Residency Leadership
Demetrius Litwin, MD, MBA
Demetrius E.M. Litwin, MD, MBA is the Harry M. Haidak Distinguished Professor and Chair and Professor of the Department of Surgery. He completed his general surgery residency at the University of Saskatchewan. He also completed a surgical endoscopy fellowship at Toronto General Hospital as well as a fellowship in liver, pancreas and biliary tract surgery at the University of Toronto. He arrived at UMass Chan Medical School in 1997, rising to the rank of professor in 2002, the same year he was awarded his Master of Business Administration degree. In 2002, he was appointed chief of the Division of General Surgery, a position he held until he was appointed Chair of Surgery in 2004.
Anne C. Larkin, MD

Anne C. Larkin, MD is an Associate Professor and Vice Chair of Education in the Department of Surgery as well as the senior associate dean for educational affairs for UMass Chan Medical School. She completed her general surgery residency at Columbia-Presbyterian Medical Center and is an expert in breast oncology, authoring numerous papers. She is currently the site principal investigator for the Eastern Cooperative Oncology Group-American College of Radiology Imaging Network Cancer Research Group E4112 study evaluating magnetic resonance imaging and multiparameter gene expression assay in ductal carcinoma in situ. Dr. Larkin previously served as program director for the general surgery residency program from 2004 to 2016 and has been instrumental in curriculum development for both the residency and the Medical School. In addition to her substantial educational contributions to the institution, she has held key leadership positions in the New England Surgical Society and the Massachusetts Chapter of the American College of Surgeons. At a national level, she is a former member of the board of directors for the Association of Program Directors in Surgery. She currently vice chair of the association's Complex General Surgical Oncology Board and sits on the Council for the American Board of Surgery.
Jennifer LaFemina, MD
Jennifer LaFemina, MD is an Associate Professor of Surgery and program director of the General Surgery Residency Program. She is a surgical oncologist with a focus on skin and soft tissue diseases including breast cancer and melanoma. Her research interests involve evaluation of outcomes in surgical oncology patients and evaluation of new paradigms for chemoprevention and screening in high-risk cohorts. Since assuming the role of program director in 2016 she has focused on optimizing transitions of phases of learning and implementing strategies to improve learning in millennial trainees. She serves on the Board for the Association of Program Directors in Surgery, and for the APDS serves as the representative to Electronic Resident Application System (ERAS), led the Association of Program Directors in Surgery task force in optimal experiences for senior medical students, and leads the task force for 2021-2022 General Surgery Application and Interview Recommendations. She came to UMass Chan Medical School in 2012 after completing her general surgery residency at Massachusetts General Hospital and her surgical oncology fellowship at Memorial Sloan-Kettering Cancer Center.
Kaitlyn E. Wong, MD, MPH, PhD

Dr. Wong is a pediatric surgeon who joined the Division of Pediatric Surgery in October 2021 and is currently an Assistant Professor in Surgery and Pediatrics at UMass. She is excited to take on the role of Associate Program Director for the General Surgery Residency Program beginning the 2023 academic year! She returned to Massachusetts following the completion of her pediatric surgery fellowship at the Hospital for Sick Children in Toronto, Ontario. Previously she completed her general surgery training at Baystate Medical Center in Western Massachusetts in 2019. She attended medical school at Tufts University where she also earned a Master's in Public Health and also earned a PhD in Molecular and Cellular Biology at UMass Amherst while in the lab during residency. Her clinical interests include minimally invasive surgery, neonatal surgery, trauma and oncology. Academic interests include resident education and simulation, outcomes research and quality improvement.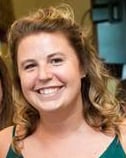 Program Administrator
Candace Mooney
Candace Scanlon graduated from Emmanuel College with a BS in Biology. Before joining the UMass General Surgery Residency and the Office of Surgical Education as our Program Coordinator, Candace worked at Tufts Medical Center in the Division of Cardiology as the Fellowship Program Coordinator and at the Joslin Diabetes Center as a Medical Office Coordinator.
Residency Program Education Assistant/Coordinator
Dasylva Kima
Dasylva graduated from Southern Maine Community College with an associate degree in liberal arts and a focus in health science. Before joining UMass Chan Medical School, she worked for the Department of Cardiology at UMass Memorial Health, as an administrative assistant. She is bilingual (speaks both French and Lingala, a language spoken in the Democratic Republic of Congo) and enjoys helping others in her free time, especially immigrants with translating and general assistant needs.