Page Menu
Educational Curriculum
Weekly conferences
In addition to informal teaching on rounds and in the OR and didactic teaching on other rotations, we offer weekly formal educational conferences. Vascular Grand Rounds lectures are largely the responsibility of the senior PGY-4 and PGY-5 residents and adhere to the mandatory curriculum set forth by the Association of Program Directors in Vascular Surgery.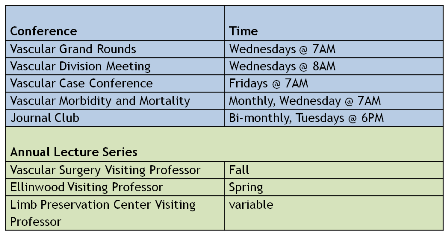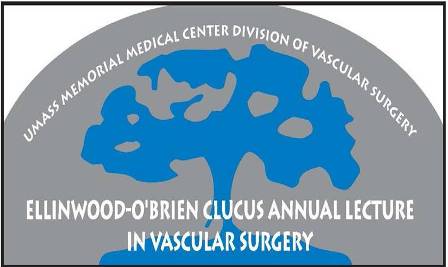 Annual Ellinwood Visiting Professorship
We are particularly proud of our annual Ellinwood Visiting Professor Lecture Series, which is the longest-standing lectureship in our Division. We are delighted to have Malachi G. Sheahan III, MD from Louisiana State University for our 2021 Ellinwood speaker. This year's event will be held on September 1, 2021.