Page Menu
Educational Curriculum
Weekly Conferences
In addition to informal teaching on rounds and in the OR, and didactic teaching on other rotations, we offer weekly formal educational conferences. Our Vascular Grand Rounds lectures are largely the responsibility of the senior residents (PGY4s and 5s), and adhere to the mandatory curriculum set forth by the Association of Program Directors in Vascular Surgery.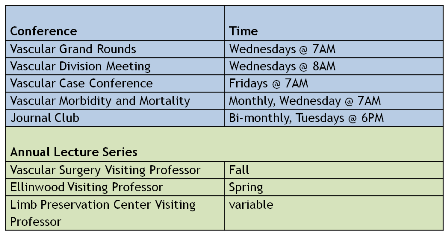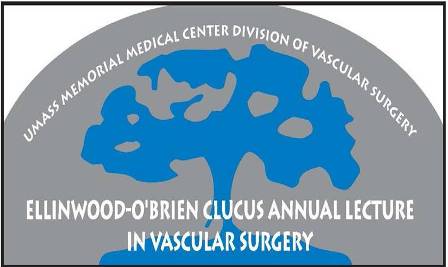 Annual Ellinwood Visiting Professorship
We are particularly proud of our annual Ellinwood Visiting Professor Lecture Series, which is the longest-standing lectureship in our Division. We were delighted to have Dr. Michael Conte from University of California, San Francisco for our 2018 Ellinwood speaker.
UVASC Simulation Symposium
We have been proud to partner with UMass Medical School to offer a Skills and Simulation Symposium. The course takes advantage of the Medical School's state-of-the-art interprofessional Center for Experiential Learning and Simulation (iCELS) which opened in late 2013. Our past Skills and Simulation symposia have been a great success.
This two-day course hosted visiting professors and trainees from programs across the country for intensive training in vascular surgical techniques. Multiple teaching modalities were used from traditional lectures to open simulators for suturing, and endovascular simulators for catheter-based techniques. Participants particularly enjoyed the precious opportunity to perform cadaver dissections to simulate vascular surgical exposures throughout the body.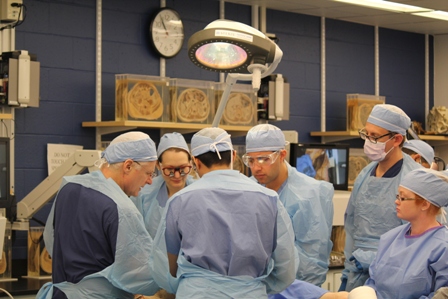 New England Society for Vascular Surgery Regional Mock Oral Examination Program

On behalf of the New England Society for Vascular Surgery, we hosted the regional second annual Mock Oral Examination Program this year. Board-certified vascular surgeons from across the region will administer the exam, which consists of three rooms, 30 minutes each. Written feedback will be provided to the trainees and their program directors. Open to all senior level vascular trainees (vascular fellows and PGY 4 and 5 residents) in accredited New England programs. Eighteen spots will be offered, on a first-come first-served basis.