Page Menu
UMass Memorial Center for Vein Disease
Our Vein Center
The UMass Memorial Center for Venous Disease is a highly specialized vascular surgical practice dedicated to the most advanced care for all venous conditions. Our team of vascular surgeons and nurse practitioners are highly trained in all facets of vein disease and provide expert consultation with state-of-the-art treatments.
Our community location at the UMass Memorial Medical Group at Northborough Crossing offers a comprehensive range of treatment options for varicose veins and spider veins. Our location at University campus offers operative treatment, endovascular services, and care for more complex venous conditions.
---
Venous Conditions
At the Center for Vein Disease at UMass Memorial, we offer complete evaluations and the most advanced treatment options for all types of venous disease.

Our venous surgical experts treat the following venous conditions:
Varicose veins (superficial venous disease)
Cosmetic varicose veins and spider veins
Superficial thrombophlebitis
Venous thromboembolism (Deep vein thrombosis – DVT)
Deep venous insufficiency
Post-phlebitic syndrome
Venous leg ulceration
Pelvic congestion syndrome
Venous malformations
Thoracic venous disease
Lymphedema
---
Vein Services
Services offered at The Vein Center at Northborough Crossing:
Radiofrequency ablation (ClosureFast™)
Adhesive closure (VenaSeal™)
Cosmetic microphlebectomy
Sclerotherapy (liquid, foam, and ultrasound-guided)
Vascular Lab Ultrasound: venous reflux and duplex exams
Coordination of care for complex venous conditions
Compression Stocking prescription and fitting referrals
Services offered at UMass Memorial Medical Center, University Campus, Worcester, MA:
Varicose vein surgery, ligation, stripping, and phlebectomy
Endovenous laser ablation (VenaCure EVLT®)
IVC filter placement
Intravascular Ultrasound (IVUS)
Thrombolysis
Deep venous stenting
Vascular Lab Ultrasound
CT and MRI venogram services
Community referrals for lymphedema management
Venous wound care and coordination of services
Compression Stocking prescription and fitting referrals
---
Referrals/Appointments


For varicose veins and spider vein problems, please contact our scheduling office at: 508-334-VEIN, option 1
For complex venous disease or venous ulceration, please contact our office at 508-334-VEIN and select option 2, then select option 1.
At the initial appointment, the problem will be evaluated, and vascular ultrasound will be ordered as necessary. The treatment recommendations and plan will be discussed and scheduled with our vascular surgeons.
---
The Vein Center at Northborough Crossing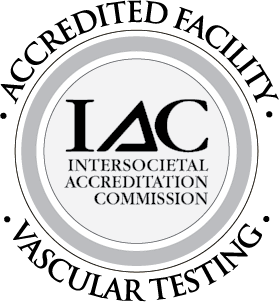 The Vein Center at Northborough Crossing is accredited in Superficial Venous Treatment and Management by the Intersocietal Accreditation Commission (IAC).
Our community location at the UMass Memorial Medical Group at Northborough Crossing offers a comprehensive range of treatment options for varicose veins and spider veins in a comfortable clinic environment. Staffed by vascular surgeons, nurse practitioners and vascular ultrasound technicians, our IAC-certified Vein Center and Vascular Lab provide the most current techniques for treatment of superficial venous disease. Treatment options include thermal ablation (ClosureFast™) and adhesive closure (VenaSeal™ ) of varicose veins, perforator closure, and microphlebectomy. We offer liquid, foam and ultra-sound guided sclerotherapy for treatment of smaller veins.
Accreditation by the IAC means that the vein center has undergone a thorough review of its operational and technical components by a panel of experts. The IAC grants accreditation only to those facilities that are found to be providing quality patient care, in compliance with national standards through a comprehensive application process including a detailed review of selected patient procedures. IAC accreditation is widely respected within the medical community, as illustrated by the support of the national medical societies related to superficial venous disorders, which include physicians, nurses and ultrasound technologists.
IAC accreditation is a "seal of approval" that patients can rely on as an indication that the vein center's processes and procedures have been carefully evaluated by medical experts in the field of treatment and management of superficial venous disorders. When scheduling a vein center procedure, patients are encouraged to inquire as to the accreditation status of the facility where their treatment and management will be performed and can learn more by visiting https://intersocietal.org/.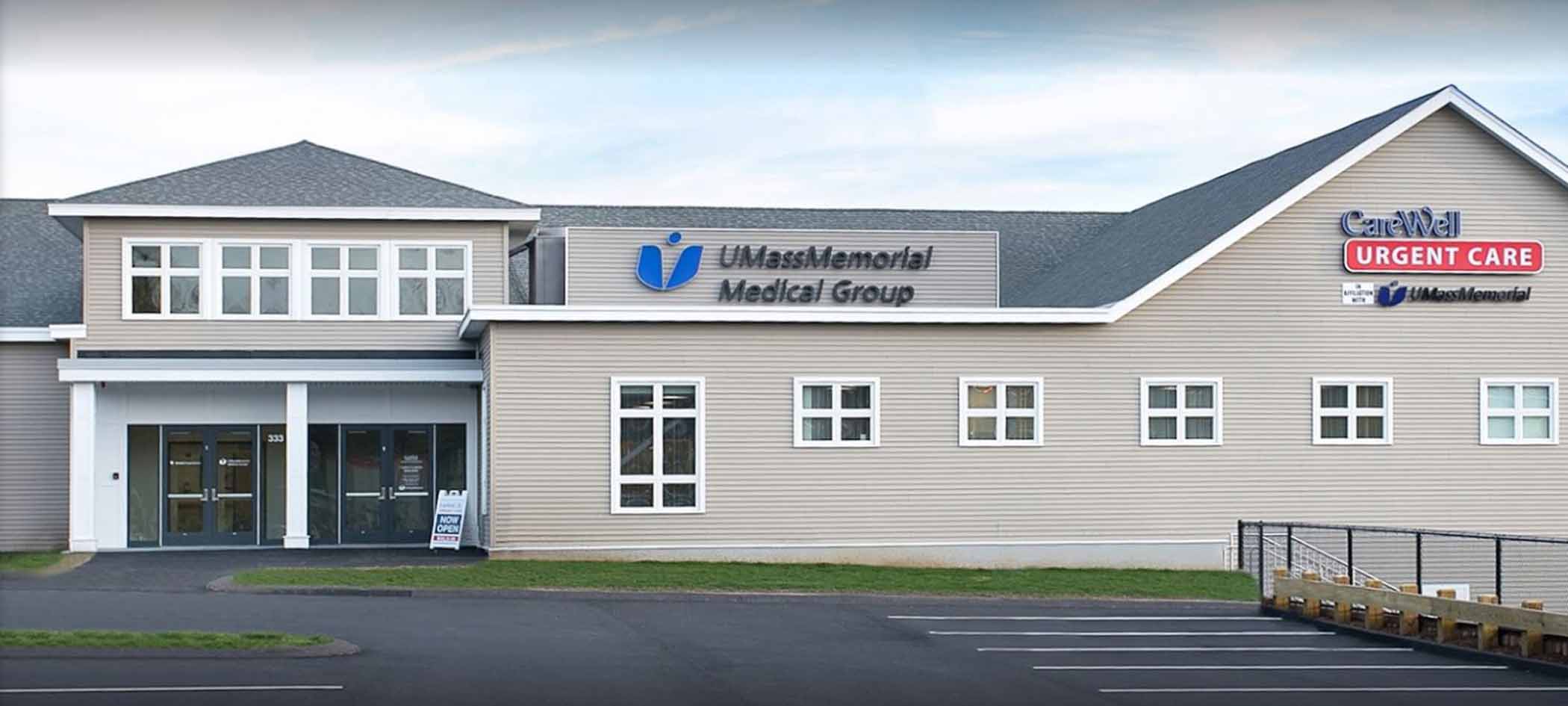 The Vein Center at UMass Memorial Medical Group at Northborough Crossing offers a convenient location on Route 20 East in Northborough, at the intersection of Route 9. Free parking is easily accessible directly in front of the building entrance.
UMMMG Vein Center at Northborough Crossing
333 SW Cutoff, Northborough, MA 01532


UMass Memorial Medical Group
at Westborough
33 Lyman Street, Suite 300
Westborough, MA 01581
3 ADDITIONAL LOCATIONS
• Ambulatory Care Center (ACC Building)
55 Lake Avenue North, Worcester, MA 01655

• Milford Location
91 Water Street, Milford, MA 01757

• Charlton Location
10 North Main Street, Charlton, MA 01507
---
Our reception area offers a comfortable waiting space for your vein and ultrasound appointments. The Northborough Crossing staff will assist you with scheduling any future appointments after your visit. Our Center includes an IAC accredited Vascular Lab for ultrasound studies and fully-equipped procedure rooms for venous services.
---
Our Providers


Dejah R Judelson, MD is the Medical Director of the UMass Center for Vein Disease. A well respected and established board certified vascular surgeon, she treats patients with the full spectrum of venous disorders including varicose veins, deep venous insufficiency, and pelvic venous congestion syndrome. A graduate of MIT, Dr. Judelson studied chemical engineering and biology and then completed medical school at the Pennsylvania State College of Medicine. She then completed her integrated vascular residency at UMass Chan Medical School. After training she was recruited to stay on at UMass and took over leadership of the Center for Vein Disease in 2020. She is certified by the American Board of Surgery and is a member of the Society of Vascular Surgery, Society of Clinical Vascular Surgery, Vascular and Endovascular Surgery Society, American Venous Forum, and American Venous and Lymphatic Society. An Assistant Professor of Surgery at UMass, Dr. Judelson is active in resident and medical student education running the venous curriculum. In Fall 2021 she opened the new outpatient Center for Vein Disease at 33 Lyman Street in Westborough and her critical priorities for the program are advancing the delivery of venous treatment in Central Massachusetts and MetroWest while improving the access and care of patients with venous disease.
---
Our Team:


Dejah R. Judelson, MD, Medical Director of the Center for Vein Disease • Francesco Aiello, MD, MBA • Laura Boitano, MD, MPH • Douglas W. Jones, MD • Tammy Nguyen, MD, PhD • Caitlin Sorensen, MD • Lisa Arello, NP, Program Coordinator
• Krista Elliott, NP • Allison Learned, NP, CWOCN • Jodi Vanasse-Osterhout, NP and our entire vascular surgical team at UMass Memorial Medical Center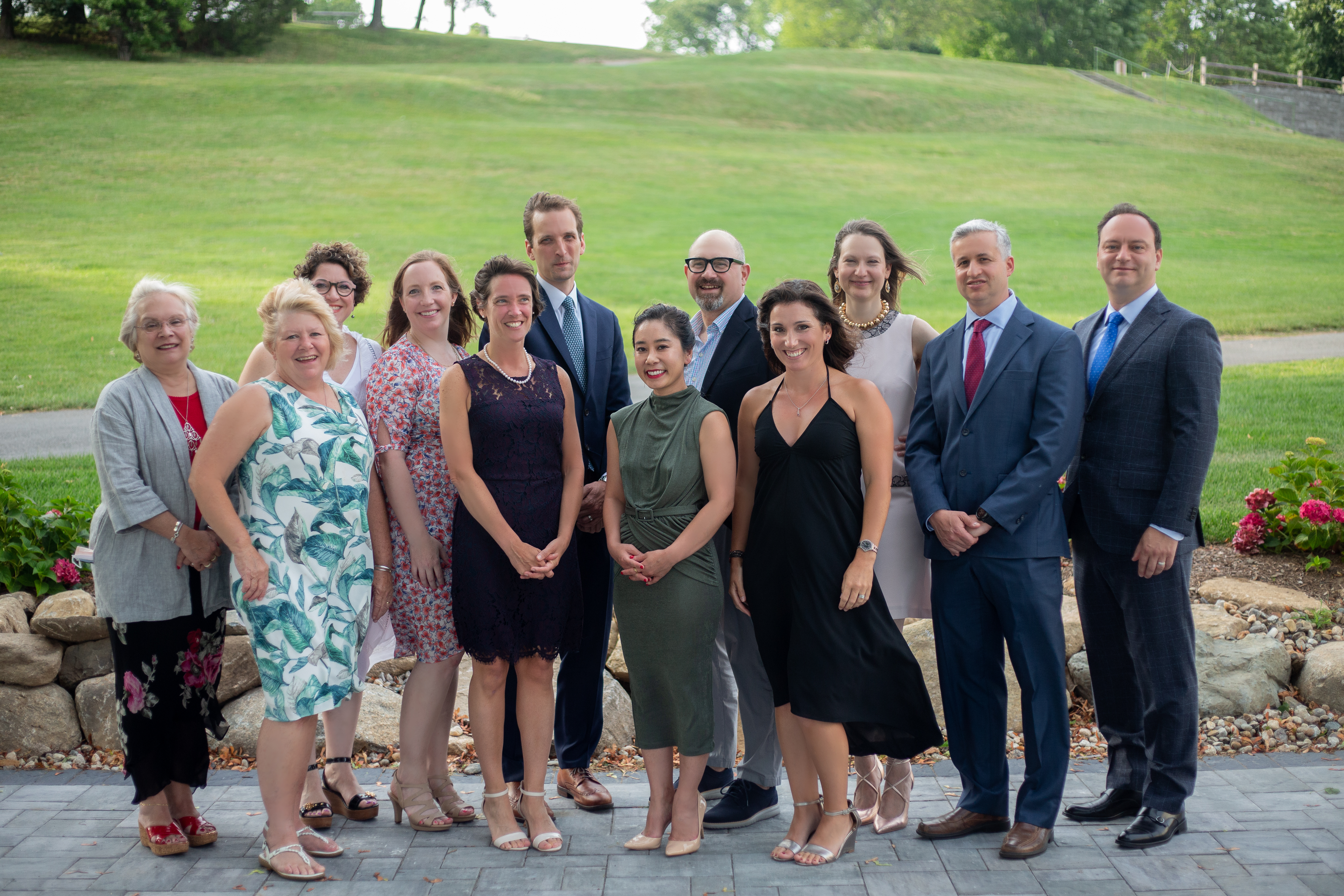 The Center for Vein Disease is committed to providing our patients with the highest standard of venous care, with attention to patient preferences, comfort, and individualized options for treatment.