Page Menu
Employee Relations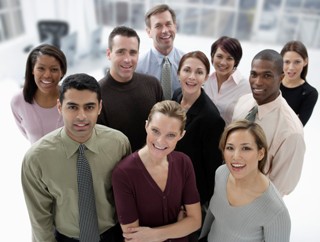 Our Role

Employee Relations is concerned with maintaining the employee/manager or co-worker relationships that contribute to the University of Massachusetts Chan Medical School's high performance culture. Essentially, the Office of Employee Relations assists with preventing and resolving issues involving individuals that arise out of or affect work situations.


Our Responsibilities
To serve as a resource to employees and managers to promote and maintain positive work relations at UMass Chan.
To offer confidential consultation, facilitation and resolution strategies for workplace issues.
To assist in establishing and heightening mutual trust and acceptance within the UMass Chan community.
To provide fair, reliable and effective resolutions in a timely fashion.
Our Partners
The Office of Employee Relations collaborates with the Diversity & Inclusion Office, the Office of Faculty Affairs, the Employee Assistance Program (EAP), Employee Health Services and the Department of Public Safety.
Our Team
Our team of Employee Relations Consultants has many years of experience including coaching and counseling at all levels of the organization on a wide variety of issues as well as a thorough understanding of employment law, the UMass Chan collective bargaining agreements, mediation, conflict resolution tactics, and the UMass Chan policies and procedures.
An Employee Relations Consultant is assigned to work with each UMass Chan department. Find your Employee Relations Consultant here.

For additional assistance, contact us at:
University of Massachusetts Chan Medical School
Human Resources Department
333 South Street
Shrewsbury, MA 01545
Phone: 508-856-5260 - Press #5
Website: www.umassmed.edu/hr/employeerelations/