Page Menu
Department Donations
Steven Putterman, MD and his father died in a plane crash on September 1, 1999, while vacationing in Tanzania. Just a month before his death, Steve had accepted a position as the Associate Director for the Worcester Family Medicine Residency Program.

Steve was a bright, energetic and optimistic member of the faculty, a young leader who showed a tremendous potential for the future.

Medical Student Scholarship

Upon his death, his family established a needs-based tuition scholarship which is awarded annually to a deserving medical student who exhibits Steve's passion for medicine and desire to serve all. This is a fitting memorial to the Puttermans, who shared a love of travel and commitment to multi-cultural destinations.

Annual Steven L. Putterman Lecture

Each year the Department organizes a Memorial Lecture in honor of Steve that is free and open to the public. Lecturers spend a day providing a Grand Rounds that reinforces the interplay between the disciplines of Family Medicine and Community Health, and meeting with faculty, students and residents.

Donate to Dr. Putterman's fund.

View recent Putterman lectures.
Warren J. Ferguson, MD
Community Health Visiting Professor Fund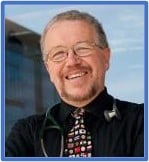 Warren J. Ferguson, MD was a leader in community health and served as both Executive Vice Chair and Vice Chair of Community Health in the department; he also served as the medical director for the MassAHEC Network. Dr. Ferguson retired in 2023 and the decision was made to rename the MassAHEC gift fund in his honor and create an annual visiting professorship in community health. This will be an annual one-day visit from a distinguished guest to give Ground Rounds and meet with students and residents to further the department's mission of providing care to our community.
Donate to Dr. Ferguson's fund here.