Page Menu
IRB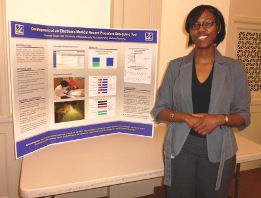 Department IRB Application Review and
Submission Policy
Updated April 1, 2018
The University's Institutional Review Board (IRB) provides one of the most important core functions of the Office of Research. The IRB oversees humans subjects research, both funded and unfunded, and whether minimal or significant risks are involved. Protecting the safety of human subjects is paramount. Protection of investigators and the university, should adverse events occur in the course of a research project, is also the responsibility of the IRB. Non-compliance issues are reportable offenses, often requiring federal notification.
UMMS researchers will now be required to submit IRB applications electronically. All forms can be found on the IRB website: www.umassmed.edu/CCTS/irb. Department chairs (and their designees) will be notified by e-mail when an application has been submitted for IRB review. The chair will either approve or deny approval of the submission. Applications that are denied will be removed from IRB review until notification is received to move forward.
In conjunction with this new application protocol, the department will now require a 14-day turnaround time for internal reviews of all research applications (Investigator's Study Plan). Urgent requests, due to unanticipated circumstances, will be reviewed on a case-by-case basis. The internal review must occur prior to submitting the application to the IRB. The department chair will only approve applications reviewed by the department's research team within this designated time frame. This policy pertains to IRB applications submitted by department faculty and those in which faculty are co-investigators on a study in another department.
If you have questions about this new policy, please contact Judy Savageau, judith.savageau@umassmed.edu.
The department encourages and supports faculty in developing clinical and education research. The research review team welcomes the opportunity to collaborate with researchers to support and strengthen their proposed work.
Additional IRB Resources
IRB Application Submission Flowchart
FMCH Research Forum IRB Presentation
Does evaluation require IRB review?
Quality Improvement Activities
Program Evaluation: When is it Research?

How to Distinguish Research From Quality Improvement