Page Menu
Cold? Snowy? Icy? Rainy? Social Distancing Activities to Maintain Your Mental Health
Posted on: 12/1/2020
Posted by: Maggie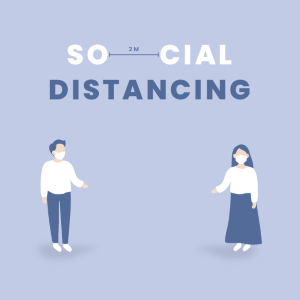 Being a young person living with a mental health condition, I find that I need to make a consistent effort to stay connected with others or my mental health suffers. This is even more important during stressful times such as the global pandemic, the Black Lives Matter movement, and even the approaching holidays. Unfortunately, COVID-19 can make it challenging to safely come together and receive this much needed support, especially as we enter the colder months.
Can we stay connected? YES!
Below I've listed social distancing activities for various weather conditions, including those cold and dreary days, and hacks to keep you warm.
Disclaimer: Please follow local government and public health guidelines because they may vary based on location.
Sunny, but cold
Visit an outdoor zoo. Pro tip: check your local library for free passes!
Unleash your inner artist:


Halloween Car Decorations


Decorate your car with a holiday or sports theme. You can choose to keep the doors open, wear masks, and work on different areas of the car to maintain a minimum of six feet distance.
Decorate masks. Get creative with fabric markers, puffy paint, and iron-on decals. Don't forget to wash the mask after decorating and prior to wearing!

View neighborhood or larger socially distanced Winter Light displays. Some light displays may be drive-through or virtual.
Snowy
Take a walk with a friend or loved one.
Go snow tubing or sledding.
Have a snowman building contest amongst friends. Each household builds their own snowman, posts their creation on a chosen social media platform so friends and family can vote for their favorite, tally up the votes, and celebrate the winner (and all participants)!
Icy
Have a car picnic! This year's car picnic may look a bit different. For example, instead of everyone hanging out in one car, each household remains in their own car to maintain social distance. Park next to each other, open a door or the back of each vehicle, sip soup and hot cocoa, and warm up with your car's heat or an electric blanket (see "Hacks & Products to Beat the Cold").
Outdoor ice skating
Help out your friendly neighbor by salting their walkway. Happiness can be found in helping others.
Raining
Virtual hangouts can be done rain or shine. Cozy pajamas and blankets optional!
Video chat: My go-to platforms are Facetime, Zoom, and House Party (who wouldn't want to play "Chips and Guac" or "Karaoke"?)
Watch Party: The app, Kast allows the user to stream any content (e.g., Netflix, Hulu, YouTube), with added chat and video features.
Social Online games: There are a variety to choose from, such as virtual murder mystery parties, Jackbox, Cards Against Humanity, and Animal Crossing.
Hacks & Products to Beat the Cold
Sip a warm drink or soup.
Thermaskin full finger gloves. Forget your gloves? Swing your arms like windmills to increase blood circulation and warmth in your hands.
Some hand warmer ideas:
Disclaimer: Do not draw more power than the power inverter is rated for. Overloading may pose a risk of fire or personal injury.
I encourage you to try a few of the activities listed above or an activity that works for you! Isolation can be detrimental to our mental health, so staying in touch virtually or via social distancing activities is essential. Lastly, don't forget to have fun in the process!